Sherwoods Motor Group has been named as Citroën UK Retailer of the Year 2020 following the success of its Gateshead franchise in a COVID-impacted year of car sales.
The Stellantis-owned car maker's top 10 UK franchisees were announced by this week, with Northern Ireland franchisee JC Halliday & Sons and 2019 winner J & A Rigbye & Sons finishing second and third, respectively.
Car retailers' final standings were determined by a series of key performance metrics including customer satisfaction, profitability and sales volumes in its annual awards.
For 2021, however, Citroën UK has announced the introduction of a new 'CUBE' Citroën United by Excellence recognition programme.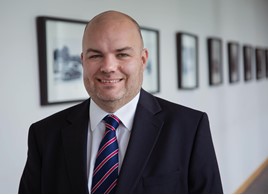 Citroën UK managing director, Eurig Druce, said: "I'd like to start by congratulating Sherwoods, Gateshead on their strong and consistent performance during a very challenging and truly unprecedented 2020.
"I'd also like to extend my congratulations to our other top 10 performers, as well as to the wider Citroën network, for their determination and resilience in unprecedented times.
"Let's not forget that in every business, there are individuals working hard on a daily basis, delivering outstanding results. Together we form Team Citroën."
Sherwoods Group managing director, Simon MacConachie, said: "I am absolutely over the moon to receive this award.
"I couldn't be prouder of the Gateshead Citroën Team, across sales and service, for all their hard work that has gone into delivering the performance in 2020.
"What makes it all the more special is that they did it despite all the challenges of the pandemic. It's fantastic."
The Citroën UK franchise's top 10 performers in 2020 were:
Sherwoods, Gateshead
JC Halliday & Sons, Eglinton
J & A Rigbye & Sons, Chorley
Just, Harrogate
AE Wilcox & Son, Wickwar
Hawkins, St. Austell
Elim, Llangefni
Halliday's of Bushmills
Arnold Clark, Perth
Wilmoths, Uckfield
Citroën UK has announced that, as part of the on-going 'Citroën Advance UK' plan which was a central focus of AM's recent manufacturer profile interview with brand boss Druce, 2021 will see the introduction of the 'CUBE' Citroën United by Excellence programme.
The all-new retailer recognition programme will focus on six key performance measures throughout 2021, a statement issued by the brand said.
As part of CUBE, retailers are grouped by size into 'Teams', allowing those with similar opportunities in their local areas to challenge each other, it said, adding: "This new approach perfectly complements the 'Team Citroën' mantra of challenging each other to strive to be better and to move forwards.
"If public health restrictions at the time allow it, the new CUBE programme will culminate in a celebration early in 2022."
Eurig Druce said: "When we announced the far-reaching Citroën Advance UK plan back in October 2020, it showed we wanted a new direction for, and an acceleration of our UK business model.
"We have already seen that with the introduction of Fair Pricing, Citroën Store online sales, our residual value improvement strategy and the retail network renewal plan.
"Now is the time for us to change how we recognise our retailer performance.
"CUBE perfectly embodies the spirit of Team Citroën, with similar dealers all placed on a level playing field, to challenge each other and strive towards top performance."