Significant shareholder Anders Hedin has once again questioned bonus payments to Pendragon's chief executive Bill Berman in an open letter to the AM100 PLC's other investors.
Hedin, the owner and chief executive of Sweden-based car retailer and distributor, Hedin Group, highlighted Pendragon's lack of recent guidance to the stock market – while fellow PLC's Vertu Motors, Marshall and Lookers have updated shareholders.
"I suggest it is now urgent to address what is going on at Pendragon," said Hedin, whose shareholding in the group stands at 14.05%, and whose business employs former Pendragon chief executive Trevor Finn.
In his open letter today (June 29), Hedin highlighted the show of strong performance of Pendragon's fellow automotive sector PLCs in recent trading updates, along with Marshall's decision to forego leadership bonuses and Robert Forrester's £200,000 bonus.
He said: "In contrast Pendragon has no guidance to the market for this financial year and remains silent.
"However, In the last few days the company has disclosed the shares that the management have received as their bonus for the last financial year and now own.
"Bill Berman's bonus paid in shares for last year is now worth £508k at today's share price of 18.5p."
A spokesperson for Pendragon told AM: "Pendragon maintains regular and constructive engagement with its shareholders and doesn't comment on their private conversations with them."
The spokesperson said they were unable to provide further comment.
Hedin previously penned an open letter urging Pendragon shareholders to vote against the a group remuneration report, tabled at last month's AGM, which included the payment of a deferred bonus worth £413,000 to Berman – a payment that looked set to take his annual rewards to £3.2m.
Pendragon's bonus scheme was accused of being "out of tune" in light of the £52m in Government support claimed by the group in 2020 and a restructure which resulted in 1,800 job losses.
Berman will receive bonus payments, however, despite an eventual 42.2% vote against the PLC's remuneration report at the meeting.
Shareholders also voted 41.04% against the re-election of non-executive director and remuneration board chairman, Mark Wright, and 20.91% against the re-election of Berman to the board in a show of opposition against the payments.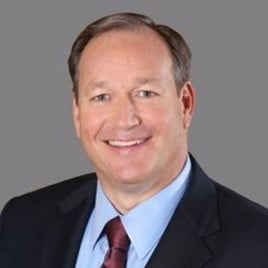 Pendragon has returned to profitability under Berman's leadership and the group is now targeting underlying profit before tax of £85m to £90m by 2025 as part of a new strategy which will deliver a rebrand and restructure its Car Store used car division and further digital innovation.
In March the group reported an underlying profit before tax of £8.2m in 2020 annual financial results which painted a picture of a COVID-19 impacted year of two halves.
A month later Pendragon partially credited the "high degree of protection" against 'Lockdown 3' offered by its new digital approach to car retail for a £10.8m underlying profit in Q1.
The group delivered a year-on-year rise in underlying profit of 569.6% - from last year's £2.3m loss – in the three-month period to March 31, a trading update revealed.
The £13.1m increase compares to the £3.4m profit improvement flagged by the group in January and March's 2020 annual financial results statement.