Strong demand from car buyers and good levels of stock in the first half of the year have prompted Pendragon to upgrade its pre-tax profit guidance for 2021 by 20%.
Just a month after the AM100 PLC issued a pre-close update suggested the group's full year pre-tax profits would be in the range of £45 million to £50m, positive first-half trading has prompted a positive shift to an expected underlying profit before tax of approximately £55m to £60m.
Pendragon's improved outlook comes a day after positive trading updates from fellow PLCs Lookers and Vertu and as Inchcape revealed H1 results detailing a near 15-fold year-on-year improvement in pre-tax profit.
In its trading update, issued via the London Stock Exchange this morning (July 30), Pendragon said: "A strong close to June, combined with continued momentum in the used car market throughout July, with industry wide supply constraints leading to exceptional gross profits per unit together with good levels of demand driving further outperformance against the board's expectations.
"The group was able to maximise its used car performance during July by maintaining good levels of used car stock availability in a constrained market demonstrating the benefits of its broad range of vehicle sourcing channels."
At June 30, Pendragon said that its net cash balance stood at £9.5m (HY20: net debt of £46.0m) as a result of buoyant trading and cash savings.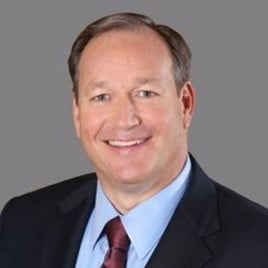 Last year Pendragon chief executive Bill Berman and his team rolled-out an organisation structure review delivering annual equivalent benefit of over £35m.
The developments included closure of 15 dealerships – resulting in an annual equivalent benefit of over £2m – alongside the axing of 1,800 jobs and utilisation Government's Coronavirus Job Retention Scheme (CJRS) as the sector felt the full impact of lockdown retail closures.
Pendragon has also embarked on a new strategy to rebrand and restructure its Car Store used car division and increase its focus on digital sales as it targets underlying profit before tax of £85m to £90m by its 2025 financial year.
Today's statement acknowledged that market forces, and the ongoing impact of COVID-19, continue to bring uncertainty to the automotive retail sector, however.
It stated: "There continues to be uncertainty resulting from potential further disruption from COVID-19, the timing of an expected realignment of used vehicle margins and supply constraints in both new and used vehicles. As a result, there remains a range of possible outcomes for the full year.
"The board continues to believe the group's strategy positions it well to respond to the ongoing market uncertainty and to capitalise on any resultant opportunities."