Vanarama has beaten the likes of BT, Vodafone and DHL Supply Chain to no fewer than seven gold awards at UK Customer Experience Awards.
The online vehicle leasing brand was recognised as one of the country's most customer-focused e-commerce businesses after investing heavily in online customer experience as part of a growth strategy aiming to propel its turnover from £150m to £2.75bn by 2025.
Vanarama, which was the subject of an in-depth AM profile feature earlier this year, secured CX gold awards in a wide variety of categories, including Business Change and Transformation, Digital Transformation and Best Use Of Tech at the online event on October 14.
Awards presenter and global customer experience specialist, Ian Golding, said: "To see an organisation winning one Gold award is inspiring. To see Vanarama win seven is astonishing.
"Seven completely different and independent judging panels have recognised the wonderful things that the entire Vanarama team are doing to put customers and employees at the heart of everything they do.
"Vanarama is a true role model for others to follow."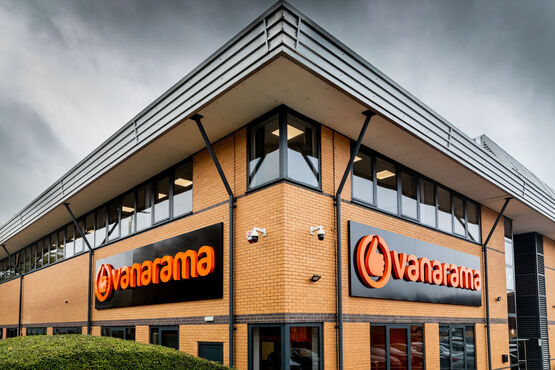 Vanarama founder and chief executive, Andy Alderson, said: "We've invested heavily in our people and our technology to build a better experience for customers who are fatigued with the traditional car buying process.
"By always keeping the customer front and centre in our mind, we have been able to create an end-to-end journey that's quicker, easier and more transparent."
"I'm incredibly proud of our team and their unwavering commitment to leading change in our industry."
In a statement detailing its awards' wins, Vanarama claimed to be able to outsell the average dealer's turnover of 429 vehicles per annum more than 50 times over with 30% less resource thanks to investment in automation and customer journey optimisation.
Since launching its new fully end-to-end e-commerce journey, 65% of all orders have been online versus 0% just two years ago.
Vanarama now attracts between 900,000 and a million visits each month and claims its e-commerce systems allow new car orders can be completed in two-and-a-half minutes.
Among its latest e-commerce innovations are:
LeaseScanner, which searches the entire leasing market for the best price giving customers transparent and comparative prices.
Help Me Choose, a customer driven tool to guide them to vehicles that are within their budget and suit their needs, e.g. 'I want an SUV in a particular price bracket, that is available in 4 weeks,'.
AI Powered Smart Search using machine learning to help customers find their ideal car much quicker.
An Eligibility Checker that presents customers with their 'likelihood score' for credit acceptance upfront.
iVan, Vanarama's chatbot, enables customers to receive a quote and order a new vehicle without human intervention via Facebook Messenger.
An Electric Vehicle Hub that educates and responds to customers' key concerns about this new technology.
Speaking to AM shortly after Cazoo revealed its impending £5bn float on the New York Stock Exchange, Alderson told AM: "We've been doing this for a really long time now and we're really good at it. I was doing click-and-collect back in 2003.
"By comparison, the speed of development at Cazoo has been crazy. My CTO said that it had been like jumping off a cliff and then starting to build a plane on the way down. The difference is, we know that our plane flies."