Cazoo is set to be listed on the New York Stock Exchange with a £5 billion valuation following the signing of a definitive business combination agreement with US-based acquisition company AJAX.
A press release published this morning (March 29), which described Cazoo as "the UK's leading online car retailer" after "growing by over 300% year-over-year", said that the move would provide Cazoo with a further $1bn to fund its continued growth across Europe.
Cazoo founder Alex Chesterman OBE will continue to lead the business.
Today's statement said that the new partnership was expected to provide $1,605m (£1.16bn) in gross proceeds, including $805m (£583.8) cash in trust from AJAX I and an $800m PIPE led by the AJAX sponsors and D1 Capital Partners and joined by new and existing investors.
The new investors include Altimeter, funds and accounts managed by BlackRock, Counterpoint Global (Morgan Stanley) and Fidelity Management and Research Company LLC, Marcho Partners, Mubadala Capital, Pelham Capital, Senator Investment Group and Spruce House Partnership.
Chesterman said: "This announcement is another major milestone in our continued drive to transform the way people buy cars across Europe.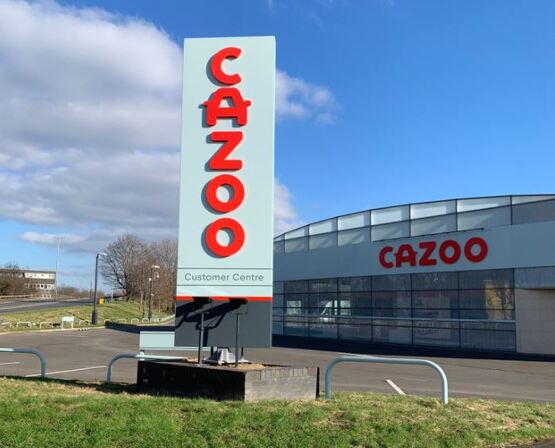 "We have created the most comprehensive and fully integrated offering in the largest retail sector which currently has very low digital penetration.
"This deal will provide us with almost $1bn of further funds to fuel our growth and I am delighted to be partnering with Dan and his team at AJAX to rapidly expand and deliver the best car buying experience to consumers across Europe."
Cazoo was launched by Zoopla and LoveFilm co-founder Chesterman in 2018.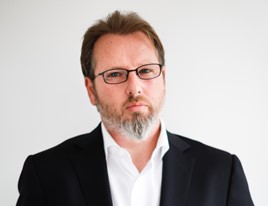 In an exclusive dealer profile with AM in early 2020 he said: ""It's a big enough market that nobody has a massive market share. The biggest players have single digit shares… if you get to one, two or three per cent in this market that makes you a very, very large player. Their revenues are £1bn."
Following the 2019 acquisition and restructure of Imperial Cars to create its growing Customer Centre network, Cazoo's workforce has grown to a team of over 1,800 across UK, Germany, France and Portugal.
The business claims to have delivered over 20,000 cars to consumers across the UK since its launch.
It made a move into the subscription space earlier late year with the acquisition of Drover, following that with the acquisition of Germany's Cluno operation.
Today's statement claimed that Cazoo is also now "Europe's leading car subscription player with over 6,000 subscribers across the UK, Germany and France".
Cazoo expects to achieve revenues approaching $1bn in 2021, a growth rate of more than 300% in its second full year of operations.
AJAX is described as an $805m specialist projects acquisition company.
It was founded by US investor Dan Och in partnership with Glenn Fuhrman and a team of strategic advisors including the founders of Chipotle, Instagram, Square and 23andMe.
Upon closing of the transaction, the combined company will be named Cazoo and will be listed on the New York Stock Exchange under the new ticker symbol "CZOO".
Dan Och, the founder of AJAX, who now joins the Cazoo board, said: "We are incredibly excited to have the opportunity to partner with Alex and the exceptional team at Cazoo.
"Alex has proven to be one of Europe's most successful serial entrepreneurs and we are proud to be supporting the growth of this world-class team, brand and platform.
"With their constant focus on innovation, data and customer satisfaction, I have no doubt that Cazoo is going to continue to lead the way in this massive, untapped market opportunity and am looking forward to joining the Board of Cazoo and working with Alex and his team."
Daniel Sundheim, the founder and chief information officer of D1 Capital Partners, said: "As a long-term investor in Cazoo and believer in its leadership team, we are pleased to continue supporting Cazoo's growth as a public company. W
"While Cazoo had many options for funding its strategy, its decision to merge with AJAX and join with Dan Och and other renowned partners was a good one that will have positive implications for the company and its future."