Paul Rigby Group will operate the UK's third Polestar Space when the electric vehicle (EV) brand's new facility opens its doors to customers at the Touchwood Solihull shopping centre next week.
Officially opening on March 4, the new physical brand showcase store is part of a plan to double the brand's physical footprint and joins Endeavour Automotive's operation at Westfield London and the Lookers operated site at Manchester's Trafford Centre.
Polestar's UK chief executive, Jonathan Goodman, told AM last Spring that the brand will expand with the opening of new Polestar Space facilities in Birmingham and Glasgow.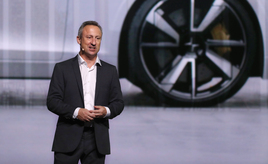 Speaking to AM for a brand profile feature on Polestar last summer, Goodman said: "We're one of the few brands which is on a growth trajectory right now. It's an exciting time for us and our retail partners."
The opening of Paul Rigby Group's new Polestar Space will feature an appearance from double Olympic gold medallist boxer, Nicola Adams, who attending to discuss her experience as a Polestar 2 owner.
Polestar registered 4,096 cars in the UK during 2021, despite relying heavily on its Polestar 2 crossover as the Polestar 1 hybrid coupe ceased production.
A coupe-styled Polestar 3 SUV will be added to the model line-up next and the brand has also confirmed that its four-door Precept coupe concept will go into production.
Geely-owned Polestar, which operates an online-only retail and subscription model, recently announced bold plans for growth around the world.
Last September Polestar revealed plans to grow its global presence from nine to 30 markets by the end of 2022.
Its bold ambitions came months before it announced that it would embark on a £14.6 billion IPO, joining rival Tesla in a move that may also soon be emulated by Porsche.
Founded in 2010 as a solus Volvo dealership in Rocky Lane, Birmingham, the £68.1m turnover Paul Rigby Group now operates Volvo Car UK franchises in Birmingham and Stourbridge, MG Motor UK sites in Erdington and Redditch and Birmingham's London Electric Vehicle Company (LEVC) franchise.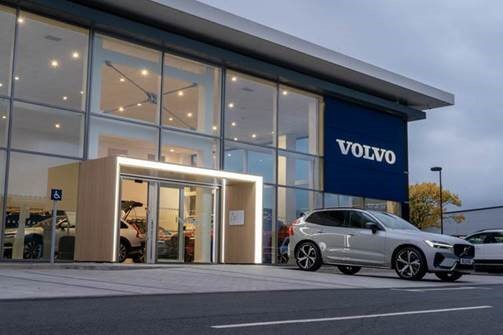 In November the group opened the doors to its Birmingham Volvo showroom following a multi-million-pound refurbishment.
The site is likely to benefit from aftersales work resulting from any local sales generated by the new Polestar Space in Solihull.
Polestar's customer offering relies on an aftersales service provided by technicians based at existing Volvo dealerships.
Goodman told AM that retailing cars without any back-up from established franchised car retail partners – a model pursued by Genesis have done in the UK – was never an option for Polestar.
He said: "We took the approach very early on that we were not going to make the mistake that some manufacturers have of thinking that we could run a retail site better than the retail partners can.
"We wanted it to be a partnership and we wanted it to be a relationship that matters for our investors, so they are making good margin on the cars.
"A partner selling 500 cars a year will be making a very good profit."