Toyota franchised car retailers John Roe Grimsby, Ron Brooks Motor Group and Burrows Motor Company have all been awarded with the brand's Ichiban awards for excellence in customer service.
Steven Eagell Group wasted no time in celebrating its historic nine category wins in the annual Toyota Best Retailer in Town (BRiT) awards and Lexus retailer awards last month as the AM100 group's Milton Keynes dealership was named Toyota Retailer of the Year.
But three regional franchisees also gained the distinction of receiving Ichiban awards for excellence in customer service from Toyota Motor Europe.
John Roe Toyota Grimsby received the award in the small retailer category, Ron Brooks Toyota Ilkeston was the medium retailer category winner and Burrows Toyota Barnsley celebrated its fifth Ichiban award, taking honours in the large retailer category.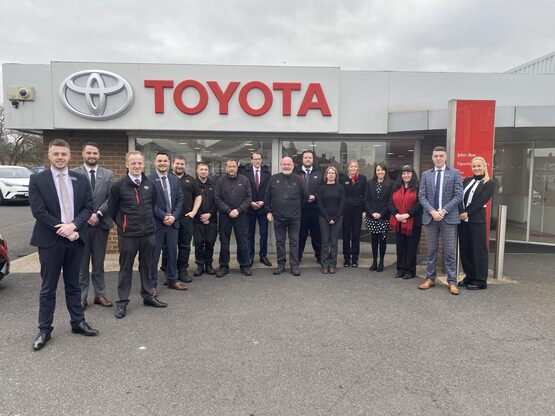 John Roe was established more than 50 years ago and is now run by the founder's grandson, managing director Tom Roe.
Commenting on its awards win, group operations manager Matthew Arliss, said: "The family aspect of our business is very important to us and our company strapline is 'be part of the family' – a message that applies equally to our customers and our staff."
Ron Brooks Toyota Ilkeston is marking its 50th year with Toyota in 2022 and still operates from its original site.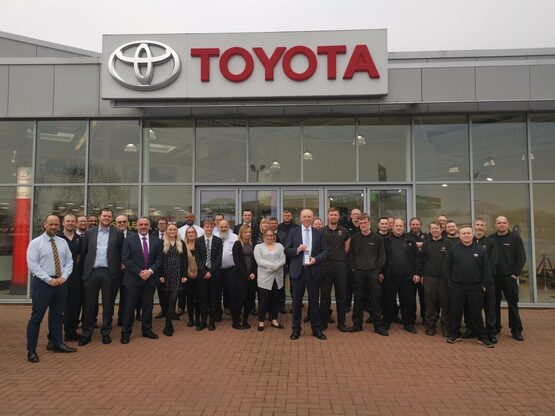 On winning its Ichiban award, group operations manager, Mike Lane, said: "We are extremely proud of all our colleagues who work hard to deliver a consistent and exceptional customer experience.
"It's especially pleasing to win this award for a second time and to do so thanks to the work of both long-standing and new members of staff during challenges and uncertainty of the pandemic."
Burrows Toyota Barnsley has been in Barnsley since 1999 and Steve Davidson, Burrows Motor Company Regional Director, said the operation is confident that it does "a great job for customers".
He said: "When we received out third award, I said that this confirmed our belief that a customer-focused team can deliver outstanding results.
"Two Ichiban awards later, I know that we do a great job for our customers, giving them faith in our site and the work we do, ensuring that they return to us, year after year.
"I am still immensely proud of the Burrows Toyota Barnsley team."
Earlier this week Toyota emerged as the third-ranked car retail franchise in the latest bi-annual National Franchised Dealer Association (NFDA) dealer attitude survey.
It finished behind sister brand Lexus and Kia as retailers were asked to give an 'overall' rating of their brand partner, attracting a score of 8.9-out-of-10.
The brand's new car registrations rose by 9.9% in 2021 (to 100,895) as it added the UK Car of the Year Awards' Small Crossover of the Year, the Yaris Cross, to its model line-up.
In the coming months the brand will add the new Aygo X small crossover and its first electric vehicle (EV), the bZ4X SUV, to its showrooms.