Arnold Clark chief executive Eddie Hawthorne, Pendragon chief marketing officer Kim Costello and Auto Trader's chief operations officer Catherine Faiers are among the headline speakers at this year's Driving Digital conference.
The National Franchised Dealers Association's (NFDA) event, set to take place on the morning of the AM Awards on May 12, will address digital acceleration, focusing on the successes retailers have made of their online channels during the COVID-19 pandemic.
Sponsored by Auto Trader, and held in association with JudgeService, Driving Digital takes place from 9.30am to 1.30pm at Central Hall Westminster.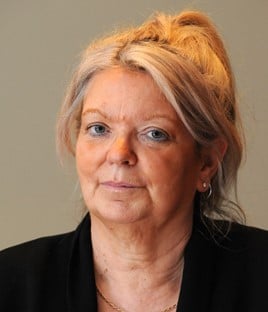 NFDA chief executive, Sue Robinson, said: "Ten years after launching Driving Digital we are delighted to celebrate with a packed agenda presented by some of the biggest names in the car retailing sector.
"This year's event will focus on digital acceleration, looking at the impact of the rapid adoption of online sales by retailers and buyers and to hear first-hand how some of the leading businesses in our sector are driving efficiencies while also going electric and green."
Arnold Clark boss Eddie Hawthorne will talk about the group's digital journey and shed light on its future retailing plans at the event.
Pendragon's Kim Costello will discuss how dealers can address the economic and social tailwinds facing the sector and also provide insight into used car trends in the US from her time at AutoNation.
Catherine Faiers will present a special Consumer Insights and Market Overview session, drawing on Auto Trader's search data.
Auto Trader's commercial director Ian Plummer, meanwhile, will reveal how consumers are behaving in their search for new and used electric vehicles (EV), a topic recently explored by the AM News Show Podcast with the business's brand director, Marc Palmer.
Also on the Driving Digital agenda is Grant Thornton automotive industry analyst Owen Edwards, who will explore how the challenges facing the UK economy will affect the automotive sector.
And Neil Addley, the managing director of JudgeService will share how treating car buyers well has a quantifiable impact on customer satisfaction.
Addley said: "It has been a tumultuous period of change for the car retailing sector, so we're looking forward to discussing the latest trends and sharing best practices and look forward to welcoming colleagues from across the sector ahead of celebrating our industry's achievements at the AM Awards."
While seats for the AM Awards 2022 have now sold out, limited spaces remain for Driving Digital, with free spaces available today.
For more information visit www.driving-digital.co.uk.