PSA Group has reported record H1 profitability on the same day that Aston Martin suffered a share price slump, Daimler revealed Q2 losses and reports suggest mass job cuts could be on the cards at Nissan.
The French owner of Citroen, DS Automobiles, Peugeot and Vauxhall was the sole success story from the automotive manufacturing sector today (July 23) as both Mercedes-Benz's parent company and Nissan suffered severe setbacks.
Aston Martin, meanwhile, endured a 23% slump in its share price as it slashed its forecast of annual wholesales from 7,100 to 7,300, to a range of 6,300 to 6,500 for 2019.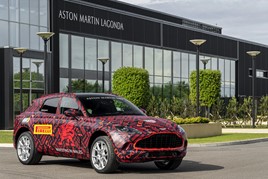 The Gaydon-based luxury car brand's market value has now more than halved to £1.8bn since it floated on the London Stock Exchange in October.
PSA's fortunes appear to be far better following Vauxhall Opel's first profit for more than a decade in its full year financial results in February.
Group revenues hit €38.3bn (£34.2bn) as its operating margin grew to a record 8.7% and recurring operating income jumped 10.6% to €3.4bn (£3bn) for the six-month period to June 30.
Carlos Tavares, PSA's chief executive, said: "Thanks to our focus on our strategic plan execution, we have delivered strong Free Cash Flow and Recurring Operating Margin in H1.
"We are ready for electrification and to embrace the next technological challenges. Our agility and aligned management team remain key assets to reach the targets of the Push to Pass plan."
Daimler's position is far less positive, with the German premium car manufacturer today revealing that a series of one-off charges totalling €4.2bn and a broader slowdown in the global auto industry had tipped it into loss during the three months ended June 30.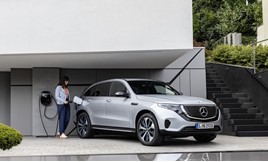 Daimler reported an operating loss of €1.6bn (£1.43bn), 161.5% down on the €2.6bn (£2.32bn) profit delivered during the same period in 2018.
The loss was in line with a profit warning that Daimler issued on July 12, its fourth this year, the Financial Times reported.
The FT said that the company's earnings had been hit by charges relating to regulatory clampdowns on diesel emissions and a recall of faulty Takata airbags.
Daimler now expects its full-year operating profit to be "significantly below" 2018's €11.1bn (£9.1bn).
Nissan's consideration of 10,000 job global job cuts could be announced when the Japanese manufacturer announces its first quarter financial results tomorrow (July 25), according to the FT.
The newspaper claimed that its sources had said the measure would be taken as part of an expanded restructuring programme to revive its business, but5 suggested that the total job cut figure had yet to be fixed.
Nissan issued a warning in May that it expected its operating profit would fall to the lowest level in more than a decade.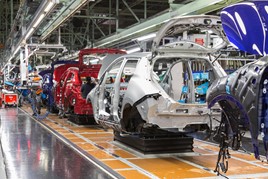 The manufacturers Sunderland plant is just one of the car manufacturer's potential targets as it looks to trim its 139,000 global workforce.
The Guardian reported today (July 23) that the manufacturer is at loggerheads with the UK Government over its decision to ignore a government request for emissions modifications to Sunderland-made diesel Qashqai models which emit 17 times more nitrogen oxides (NOx) than EU limits allow.
The Driver and Vehicle Standards Agency (DVSA) has asked Nissan to retrofit the vehicles to reduce their emissions but Nissan claimed that it was "not possible to do a recalibration for existing customers" because it wants "to focus energy and resources on the new models", the Guardian reported.
A statement issued by the DVSA said: "We find Nissan's approach on addressing these extremely high-emitting vehicles unacceptable."