Jaguar Land Rover (JLR) is scaling back its Dual Arch dealer network upgrades in some smaller territories after pushback from some of its retailers over the level of investment required.
Multiple sources have told AM that franchisees in certain locations were unable to justify the sums needed to facilitate JLR's ambitious plan to re-shape its network with both brands under one roof.
The planned network-wide investment of £1bn started in 2016 and was billed at the time as the "quickest total network re-think carried out by any manufacturer".
Back in March, however, JLR managing director Rawdon Glover told AM the project was 60% complete despite hopes that an "aggressive" original schedule set by predecessor Jeremy Hicks in 2014 which aimed to deliver changes to almost every showroom by the end of 2018.
Now Glover has confirmed that the previous requirement in some territories for a 7x9 Dual Arch showroom (space for seven Jaguars and nine Land Rovers) has halved to 4x4 (four of each), citing pressure on dealer margins and the potential changes to retail dynamics for the changed terms.
While some dealers will applaud a more pragmatic approach, the move has sparked ire from others that have already invested at a significantly higher level.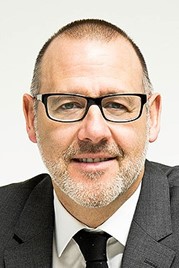 "They are business people and they recognise the world changes," said Glover.
"You can't continue down a particular path if you know you need to adjust your plans. I think those dealers would have done the same if they were in the same position."
Late investors 'let off'
But one dealer, who preferred not to be named, said he was "annoyed" after taking the threat of termination if they didn't go through with the upgrades at face value, only to see others "let off".
"How can it be fair for those that have completed the works on time to then be competing against those that haven't had to make the same investments?" he asked.
"We took the franchise standards seriously and it feels like we have been punished as a result."
JLR said all dealers still have to invest in the CI. Glover said every dealer with both brands will still have to invest in Dual Arch and that the project will continue.
JLR has been in discussions with the network for the last six months on scaling back in locations that aren't major metropolitan areas. The size of the location and opportunity in the area will be taken into consideration with dealer upgrade requirements.
The opportunity in a given area will be taken into consideration when considering dealer upgrade requirements, he said, adding: "Some that are looking at redevelopment will stick to the same footprint."
Another dealer told AM that Dual Arch locations are too big for the current market.
He said: "To make Dual Arch work you have to be selling 80 to 90 used cars a month and at the moment there is no coherent used car strategy in place.
"There isn't the stock available and we need controls in place to get them back in the network. JLR has not communicated a coherent used car strategy to us."
Dealers delaying their CI upgrade may suffer a margin penalty, AM understands, as is common with many other brands' CI roll-outs.
But, there is little recourse for early investors. One retailer said: "We can moan to JLR about this, but other than that there's not much else you can do once you've spent the money and the build is done."
JLR's market growth
News of JLR's reduced CI demands come with Jaguar's new car registrations up 9% YTD (22,263) and Land Rover up 2% (46,245).
Glover said Dual Arch dealerships had experienced increased sales and service hours.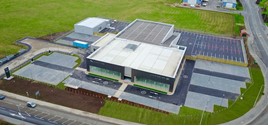 He said the new facilities offered greater capacity and added the JLR approved used car programme was being modified to accommodate vehicles more than five years old to open up a further growth opportunity for retailers.
He said: "We need to make sure our retailers' businesses are sustainable and not reliant on just new car sales."
To date, 69 Arch Concept showrooms have completed and 13 are currently in-build. The first was Guy Salmon Jaguar Land Rover in December 2014.
JLR's plan is to deliver around 120 points in total – 70 Dual Arch and 40 Single Arch Land Rover – down from 210 before the brands were combined.
Glover is expecting 98 to be complete by 2021, with others running into 2022.
Sarah Nelme, JLR's previous network development developer who was central to the roll-out of the Arch Concept, has moved on to a global role within JLR and Andrew Woolliscroft is now the point of contact for UK dealers.
Mark Frostick, Rapley's senior associate roadside and automotive, said land prices in the south-east of up to £3m per acre had made Dual Arch "financially impossible" for some JLR franchisees.
Top AM100 retailers like Sytner Group, Pendragon, Lookers, Marshall Mouor Holdings and Cambria Automobiles have all invested heavily, however.
'The concept works'
Daksh Gupta, Marshall chief executive, said that from his group's perspective the £67m investment in Dual Arch had been worth it. He said: "JLR is a key brand partner and represents 20% of group turnover.
"We make commitments for the long term and the growth from the brands over recent years has been phenomenal. When you make these investments you're not looking at a year one turnaround.
"We are seeing increased value. Our used car space has gone up significantly and the volume of sales has gone up."
Three of Cambria Automobiles' four JLR locations are Dual Arch and it is currently in discussions with JLR on how it can continue ahead with a "boutique" location in Woodford, north-east London.
Chief executive Mark Lavery said the Dual Arch facilities are "spectacular" and suggested the developments had made the business "step its game up".
He added: "These are big investments and in times like these that can hurt when you're in a downturn but we know it's going to right itself and JLR's future product will see to that."
Peter Smyth, Swansway Group director, applauded JLR for working with the network on an alternative way forward in locations that have become cost prohibitive after his business invested in Single Arch redevelopments in Crewe and Stafford.
He said: "We were early adopters on CI and I know they say pioneers get arrows in their backs, but we're very happy with the returns we're seeing. The Arch Concept works."