Cupra has reached a "tipping point" in the UK with the impending opening of retail stores at Westfield White City and Lakeside Bromley as part of the performance car brand's 58-strong dealership network.
A spokesman for the Spanish Volkswagen Group brand told AM that momentum was starting to grow for the sister brand of more mainstream Seat ahead of the arrival in dealerships of the new Cupra Formentor SUV.
And following the official launch of the UK retail network this week, he said: "Cupra has reached a tipping point in the UK. It's an extremely exciting time for the brand and its retailers."
Last month Cupra launched a high-profile advertising campaign for the Formentor featuring Game of Thrones and Fast & Furious star Nathalie Emmanuel, with adverts now streaming via video on demand platforms ITV Hub, ALL4, Sky and YouTube today (November).
Now the brand's 58 franchisees have been given a boost with official promotion of the network.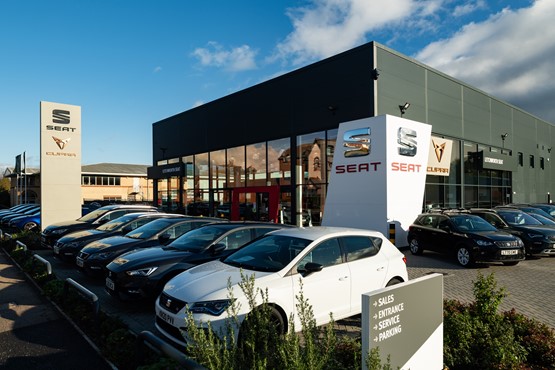 A statement issued by Cupra today (December 2) revealed that Cupra retail spaces are mainly located within existing Seat showrooms, but are staffed by Cupra Specialist teams and are designed to deliver "a more personalised retail experience for customers across the UK".
It added: "Focused on delivering a bespoke ownership experience, the new retailers offer timed appointments, enhanced, longer test drives and bespoke services.
"Cupra Specialists are the ultimate Cupra enthusiasts. With in-depth knowledge of the growing vehicle range, they will be able to help customers enjoy finding their perfect car through a more personalised approach."
Cupra products
Production of the Formentor begun in September and the new model will arrive in UK dealerships before the end of the year, priced from £27,300 (150PS TSI manual) with the 310PS 4Drive DSG available now from £39,830.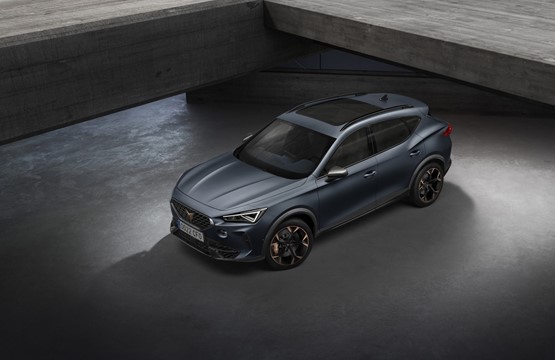 Further engines, including a plug-in hybrid, will follow at the beginning of next year.
The Cupra el-born performance EVCupra, which has a range currently comprised of Ateca, Leon and Leon Estate derivatives, is set to launch its first electric vehicle (EV) next year.
The el-Born – first unveiled at the 2019 Geneva Motor Show – features a 82kWh battery that provides a range of 310 miles.
Cupra claims that the rear-wheel-drive el-Born will go from 0-31mph in 2.9 seconds, but no other performance specs have been confirmed.
Cupra stores
Cupra's retail store locations at White City Westfield shopping centre and Lakeside shopping centre in Bromley were originally scheduled for a 2020 opening, but delays caused by the COVIDS-19 pandemic now mean an early 2021 opening.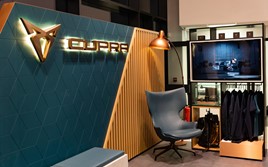 They will operate shop fronts completely separated from the existing Seat stores in each mall, to emphasise the separate product offering presented by the sister brands and will be operated by the OEM and not a franchised car retail group.
Customers will be able to configure their vehicle, explore finance options, arrange test drives and place an order at each location.
Richard Harrison, Seat and Cupra UK managing director, unveiled the new retail network at the brand-new Letchworth showroom.
He said: "With Cupra we offer a refreshing alternative to traditional premium car ownership, with a stunning new model line-up brought to you by real Cupra enthusiasts, who love spending time helping you discover and enjoy the Cupra experience.
"Our 58 new Cupra retail spaces, across the UK, launch at the same time as our model range expands with the arrival of the fantastic Cupra Formentor, new Cupra Leon hatchback and estate plug-in hybrids, plus the new Cupra Ateca, and really signals the start of an exciting growth phase for the brand.
"With a more premium identity and an approach that is centred entirely around the customer, the new retail network is unmistakably Cupra, and we're excited to introduce the brand and its exciting new products to new customers across the UK."