The Volkswagen Group faces a fine of over €100 million (£89m) after it "narrowly missed" its EU CO2 emissions targets for 2020.
The Volkswagen and Audi brands both met their targets with the help of new ID and e-tron electric vehicles (EV), according to a statement issued by the manufacturing giant yesterday (January 22), but emissions improvements were insufficient to avoid the fine.
VW data showed that the OEM had been able to cut its average fleet CO2 emissions in the European Union by around 20% to 99.8 g/km. This remained around 0.5 g/km above its target, however.
Reuters reported that a spokesman had indicated the result implied EU fines amounting to a "very low triple-digit million amount".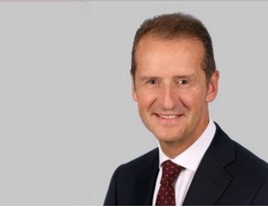 "We narrowly missed the fleet target for 2020, thwarted by the COVID-19 pandemic," said Volkswagen Group chief executive Herbert Diess.
The VW Group said it had already made provisions for the fines to avoid a hit to its fourth-quarter earnings, Reuters said.
Meanwhile, German rivals Daimler and BMW have said that they had achieved their CO2 goals following a rise in sales of electric models.
Deiss took to Twitter for the first time this week and wasted no time in setting out the group's intentions to reduce its vehicles' CO2 impact through tailpipe emissions with the creation of more EV models.
Going head-to-head with Tesla founder Elon Musk on the social media platform, Deiss said: "Hello Twitter! I'm here to make an impact with VW Group, especially on political issues. And, of course, to get some of your market shares, Elon Musk – after all, our ID.3 and e-tron have won the first markets in Europe. Looking forward to productive discussions!"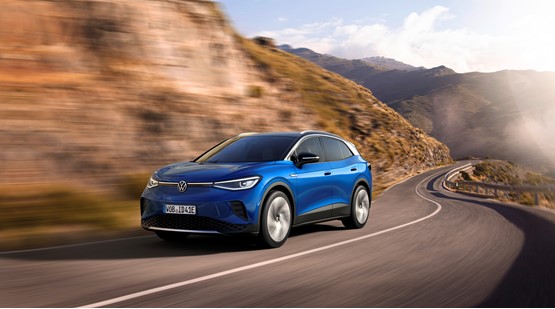 The Volkswagen Group said that deliveries of its existing electrified vehicle range had more than quadrupled in 2020 to 315,400 vehicles during 2020, despite the impact of the COVID-19 coronavirus pandemic.
The EU's more stringent emissions targets for 2021 will force the OEM to further boost its alternative fuel vehicles (AFVs) output to 60% of sales by 2030.
The Volkswagen brand itself reported that its passenger car fleet of new vehicles in the European Union achieved average CO2 emissions of 92g/km last year, well inside its CO2 target of 97g/km and a 22% decline on the previous year.
Volkswagen Passenger Cars chief executive, Ralf Brandstätter, said: "By significantly exceeding our CO2 targets, we have shown that the brand is on the right track. In 2021, we will continue to accelerate the transformation towards electric mobility with new models,"
Between 2020 and 2024, Volkswagen has vowed to invest more than €11bn (£980m) into electric mobility – bringing 20 new fully electric models onto the market by 2025.
In the current fiscal year, Volkswagen will expand its offering with the launch of the fully electric models ID.4, ID.4 GTX and ID.5.
Volkswagen's new ID3 was the best-selling electric vehicle (EV) across Europe in October 2020.