Renault's UK franchised car dealerships are set to adopt the French carmaker's new logo in 2022 after it followed fellow OEMs into a 2D re-brand.
Initially revealed on the new Renault 5 hatchback prototype at last month's Renaulution event, the new branding has since been introduced to the New Zoe EV advertising campaign and across social media channels.
By 2024, the entire Renault model range will carry the redesigned emblem.
But as a spokesman told AM that it was "too early to comment fully" on any associated corporate identity (CI) changes for franchisees, he added: "We expect to see the logo in dealerships next year (2022)."
Renault's roll-out of new branding follows 2D redesigns for BMW, Volkswagen, Toyota/Lexus, Vauxhall and, most recently, Peugeot.
Last month Peugeot revealed its intention to continue a "journey upmarket" with the introduction of a new 2D logo, marketing campaign and corporate identity (CI) for its franchised car retail network.
Following its move to a new 2D logo in July last year, however, Toyota/Lexus said that its UK car dealers' existing signage would "remain in place".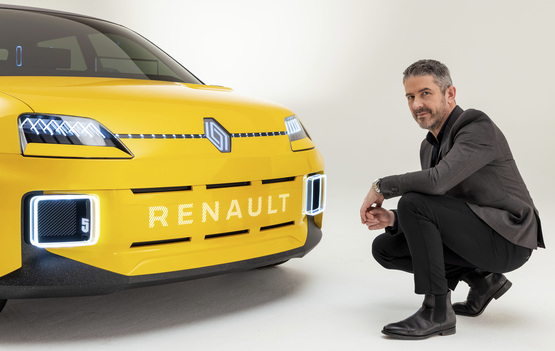 Commenting on Renault's new logo, Renault design director, Gilles Vidal, said: "The diamond is one of the most recognised shapes in the world, and in the world of the automobile.
"It is a simple geometric shape, with a strong, powerful identity. The challenge was to renew this shape by giving it meaning, along with new, contemporary values to project the brand into the future.
"The restyled diamond perfectly embodies the 'New Wave' era that Renault has entered."
Back in January, Groupe Renault's new Renaulution strategy detailed the OEM's aims to halve its Renault, Dacia, Lada and Alpine vehicle platforms while delivering 24 model launches by 2024.
The French OEM said that at least ten of the new models would be fully electric vehicles (EV) as it unveiled a reimagined Renault 5 hatchback and new Dacia Bigster SUV concept.