Peugeot has set out its intention to continue a "journey upmarket" with the introduction of a new logo, marketing campaign and corporate identity (CI) for its franchised car retail network.
The French brand's new image was unveiled by its new chief executive, Linda Jackson, after she completed her move from Citroen as part of a Stellantis leadership restructure and will be applied to 20 dealerships within weeks as part of a new CI roll-out which is planned for completion in 2022/23.
Jackson said the new CI would form the second part of a "journey upmarket" for the brand, which she said had been started with the launch of vehicles like the latest 508 and 3008 SUV.
Peugeot's new branding will be applied across all its consumer-facing assets and include a 2D redesign of its logo – as recently introduced by BMW, Volkswagen, Toyota/Lexus and Vauxhall – which better fits online retail applications.
Julie David, the managing director Peugeot UK, said: "A new logo and brand identity are significant developments for any marque, let alone PEUGEOT, who has a history spanning more than 210 years.
"The new logo reflects our changing model line-up and new philosophy around living in the moment, and we are very excited to showcase both the logo and the brand identity to our customers this year."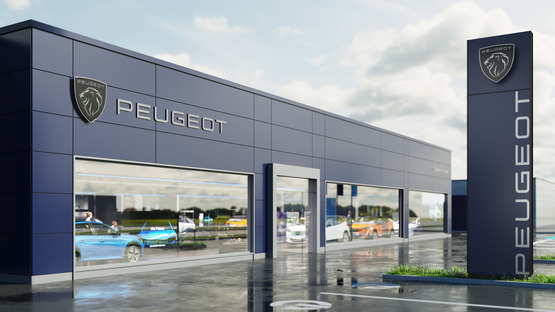 Peugeot's new showroom CI is a clear update of its existing 'Blue Box' model, which was completed applied to all (bar seven departing dealers) dealerships in the network by the end of 2017.
Peugeot said that the latest CI update would bring about only the 11th update to its iconic lion emblem since 1850.
The first new Peugeot model to feature the new logo will be the all-new 308 hatchback, which is set to make its world premiere later this year.
To mark the launch of the new CI, Peugeot has produced its first brand campaign in 10 years, which is set to start in March.
Featuring the tagline 'The Lions of Our Time', the campaign includes a new website and will aim to celebrate the value of Peugeot to its customers.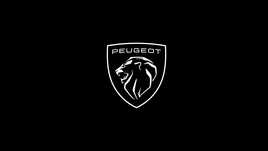 While Peugeot's logo redesign has been implemented with online applications in mind, the brand announced earlier this month that it was giving new car buyers up to £950 in additional discounts if they buy their new car digitally through its Buy Online platform.
The offer, which is part of Peugeot's 'Exclusively For You' campaign, provides up to £950 on top of existing deposit contributions – bringing the total benefit to more than £5,000.
Peugeot launched its Buy Online platform in 2017 and was one of the first manufacturers to enable online car sales.
Last year, Peugeot's UK sales declined by 29.3% to 57,186 (2019: 80,851) in a market down by 29.4% in 2020.
In January, the brand was down 42.9 – from 5,129 to 2,931 – in a market down 39.5% due to the ongoing showroom closures resulting from Government's COVID-19 'Lockdown 3' regulations.