Seat has revealed plans for a new affordable urban electric vehicle (EV) priced from £17,300 to £21,600 and given the green light to the Tavascan EV previously showcased by its Cupra performance sister brand.
The Catalonian Volkswagen Group-owned carmaker revealed its plans for the new electrified models as president Wayne Griffiths reiterated an intention to ramp-up annual EV production to 500,000 cars as part of its bid to revive sales.
Griffiths said: "Our goal is to increase sales and recover our volumes to pre-COVID levels. In 2021 we must return to profitability. This is our financial target. We're working hard to be in black as soon as possible.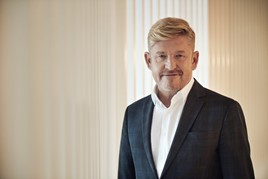 "Key levers to achieve profitability in 2021 will be an increase in the PHEV (plug in hybrid electric vehicle) mix and the launch of the fully electric Cupra Born, which will enable us to achieve our CO2 targets.
"On top of this, we will put our attention on reducing overheads and on revenue management, by focusing on the most important markets and channels."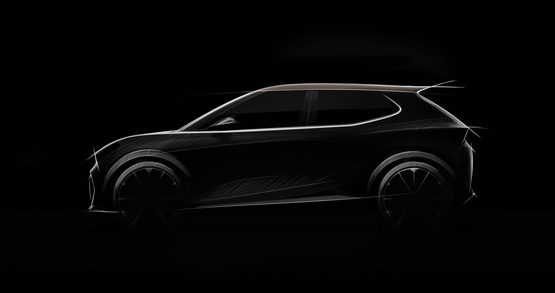 While details of Seat's new urban EV were scarce, and images limited to outline design sketches, Cupra has previously showcased its Tavascan EV, which will join the performance brand's range alongside its Ateca, Leon, Formentor and Born models in 2024.
In September 2019, Cupra's SUV concept was unveiled with an EV drivetrain powered by two electric motors – one on the front axle and one on the rear axle – delivering a total power output of 306PS.
Based on Volkswagen Group's MEB platform, its 77kWh battery pack also claimed to deliver a potential electric range of up to 280 miles.
In the Seat brand's annual conference this week, Griffiths said that the Cupra brand's performance was remarkable in 2020, with 27,400 cars sold to reach double-digit growth of 11% versus 2019.
Cupra's 2021 forecast is to double its overall sales and more than double turnover, which in 2020 amounted to around €900m to help increase Seat's total volume by 5% to 10%.
Back in December a Cupra spokesman told AM that the Cupra brand was "at a tipping point" in the UK ​with the impending opening of retail stores at Westfield White City and Lakeside Bromley as part of the performance car brand's 58-strong dealership network.
COVID-19 halted Seat's positive growth trend of recent years, and significantly influenced the financial results in 2020.
Turnover decelerated to 8,784 million euros, down 21% compared with the previous year (2019: 11,157 million euros), while the brand said that its operating result had been further negatively impacted by emissions-related expenses of over €260m (£224m).
The Volkswagen Group had previously revealed that it faced fines of over 100 million euros after narrowly missed a fleet CO2 emissions target set by the EU for 2020.
The company's sales followed the trend of the overall car market, with 427,000 registrations, 25.6% down on the previous year (2019: 574,100 cars).
However, 2020 yielded EBITDA of 157m euros with a ratio of 1.8% of sales, which Seat executive vice-president for finance and IT, Carsten Isensee, said was "an indicator that our business is robust despite the bad results in 2020".
Isensee added: "We have the foundations to go back to the positive figures of the past years."