Groupe Renault's Renault Sport line-up will now operate under an Alpine Cars business unit as the OEM targets a future of fully electric performance cars.
Following on from Renault's rebranding of its long-standing Formula One team under the new banner, the move has been made as part of a reorganisation of the Renault Group by brand, a statement revealed.
But the move will not take the form of a wholesale rebrand, a spokesperson told AM this morning (May 11), with R.S. branding remaining on high-performance versions of the Mégane and Clio hatchbacks and throughout the franchised retail network.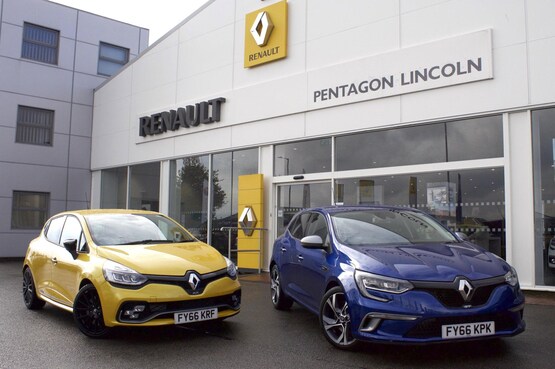 Alpine chief executive Laurent Rossi said: "As part of the reorganisation of the Renault Group by brand, it is essential that the various entities that make up the Business Unit bear the Alpine name and embody the values and ambitions of the brand.
"Alpine aims to be a premium sports brand at the forefront of innovation and technology.
"Alpine Cars with its expertise and experience in sports vehicles is a master card in achieving our goals."
The headquarters of the Renault Sport operation in Les Ulis, France, is already engaged with the development of the future electric Alpine range and technical discussions with the Alpine Racing teams.
Renault's statement said that the know-how and passion of the teams behind iconic models such as the R5 Turbo, the Clio V6, the Mégane R.S. Trophy and the new Alpine A110 were "major assets".
Rossi added: "By becoming Alpine Cars, the teams are embarking on a new dynamic which will be rich in projects carried out with the support of the Alpine Racing teams and all of Renault Group's businesses.
"This is an extremely exciting time for our engineers" said Robert Bonetto, Product Performance and Engineering Director, Alpine."
Changes within the make-up of Renault's brands come four months after the OEM revealed details of a new "Renaulution" strategy which aims to halve the Renault, Dacia, Lada and Alpine carmakers' number of vehicle platforms while delivering 24 model launches by 2024.
The French OEM said in January that at least 10 of the new models would be fully electric vehicles (EV) as it showed-off images of a reimagined Renault 5 hatchback and new Dacia Bigster SUV concept in a presentation hosted by group chief executive Luca de Meo.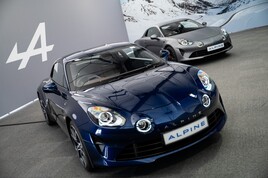 In an interview with AM, Renault UK managing director Vincent Tourette asserted that Alpine had been a "stunning success" for the OEM and suggested new models must be added to capitalise on the response of customers and the press.
Tourette said: "Having a brand built around one model and in a part of the segment where you can't sell thousands of cars? Obviously it looks like we'll need more than that.
"We need more than the A110."