The average UK car retailer recovered more than half of the losses suffered during a Q2 trading period devastated by the COVID-19 coronavirus lockdown, according to ASE Global.
In his monthly Retailer Profitability report, ASE Global chairman Mike Jones said that the average UK car dealer made a profit of £52,000 during July.
Jones said that, while some of this "may be a result of a submission catch-up", it showed the "strength of the bounce-back" which retailers have seen since reopening the showrooms in June.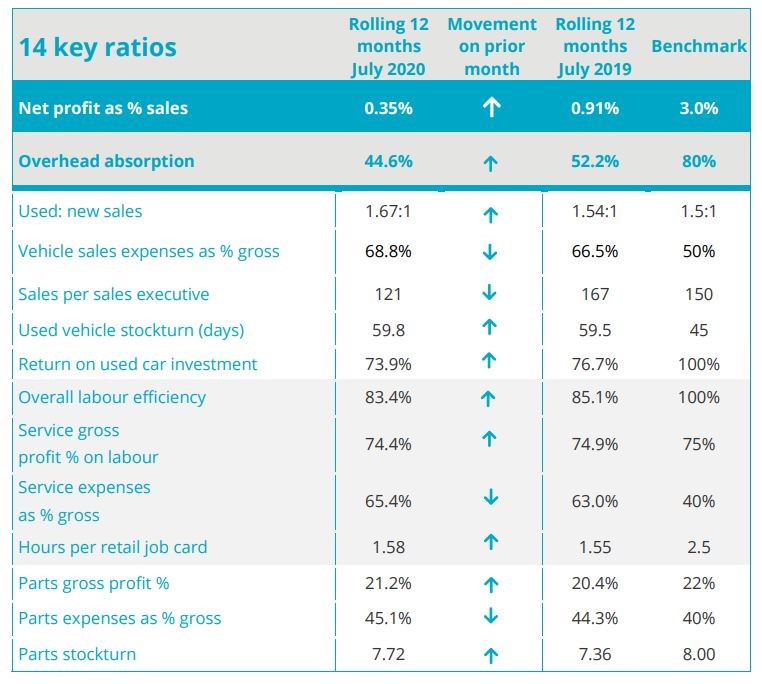 According to ASE's KPI data, the average car retailers' 12 month return on sales (RoS) figure also rose significantly, in contrast to the break-even month delivered during the same period in 2019.
"Whilst there is still clearly significant catching up still to do, it shows that even with the two-and-a-half-month lockdown, motor retailers should still post an average profit for 2020."
Despite a rapid return to profitability, most UK car retailers have trimmed their headcount and driven efficiency through the increased technology as the effects of COVID-19 triggered an acceleration of innovation throughout the sector.
With Brexit also on the horizon, many car retailers are taking the opportunity to remodel their businesses to run lean.
Cambria Automobiles were the latest AM100 PLC to announce redundancies, chief executive Mark Lavery admitting in a trading update last week that a series of cost-cutting measures would include a "significant reduction" in employee headcount.
One area of business in which most car retailers have experienced a significant trade since June has been used car sales.
ASE's July Retailer Profitability report said that the used car market had been "phenomenally strong" since the lifting of the lockdown.
This trend has been all the more significant thanks to signs that retailers heeded warnings not to reduce vehicle values during lockdown.
Jones said: "This is reflected in the 12-month used car return on investment, which is now back up to 73.9% despite the assets effectively not generating a return for over two months of the year.
"Retail profit per unit is at record levels and significant stock write-downs have not been required."
Jones suggested that July's strong profitability appears to have continued through August and into September, with both sales and aftersales performing strongly.
But he added: "Q4 looks more uncertain, with the ending of the furlough scheme and increase in cashflow pressures making the future outlook less rosy – retailers need to concentrate on making hay now whilst the sun is definitely shining."