A 26% increase in June profits helped the average UK car dealer to claw-back COVID-19 losses which amounted to around £100,000, according to ASE's latest market insight.
After limited market data impacted ASE's ability to accurately guage activity in the market during the coronavirus lockdown period, chairman Mike Jones said in his latest profitability report that June's performance had demonstrated the "strength of the recovery of the industry".
ASE said today (August 6) that the average UK motor retailer had lost £120,000 during a pandemic-impacted Q2, with a small profit at the end of March slumping to a year-to-date loss of over £100,000 at the end of June.
Jones said: "Whilst some retailers are still finalising their results, this shows the impact the shutdown had on the industry.
"There is good news within this loss, however, with retailer performance in June beating expectations."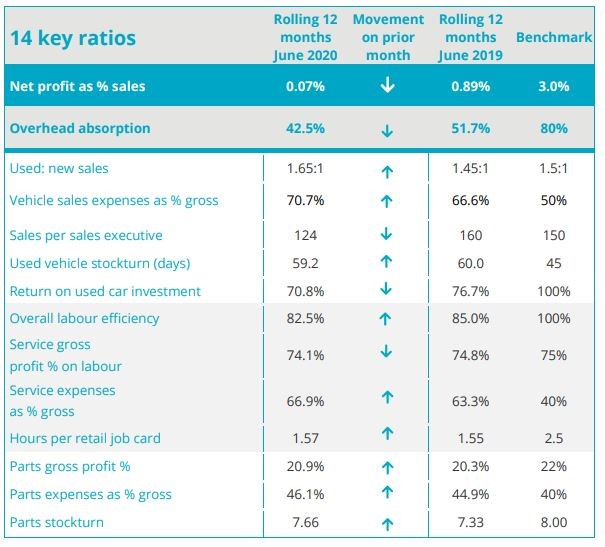 In June 2019 ASE reported that the average car dealer's profit declined 31.7% to £28,000.
Jones' monthly report for this June said that car dealers' average profit for the month of June showed a £26,000 increase on the prior year, despite England and Northern Ireland's showrooms only opening at the start of the month.
Showrooms in Wales and Scotland remained closed until June 22 and 29, respectively.
Jones said that June's strong performance from the car retail sector had resulted from strong used and aftersales performance bolstered by reduced expenses, with many employees still on furlough under the Government's Coronavirus Job Retention Scheme (CJRS).
"This performance is expected to continue in Q3", he added.
Car retailers' COVID-19 recovery will show evidence of increased new car sales in the next ASE report on profitability following the Society of Motor Manufacturers and Traders' (SMMT) publication of July's 11.3% year-on-year rise in registrations during July.
As of June, ASE's 12-month rolling return on sales (RoS) figure stands at 0.07%, with the average retailer just above breakeven.
Whilst this is a significant drop, Jones said that the figure shows the positive impact of the business model and the furlough scheme in that the average retailer would "still emerge from 2020 with a small profit, despite the chaos of the pandemic".
He added: "Many will beat this if the strength of June and July continues."
ASE noted in its analysis of the car retail sector's monthly KPIs that a drop in overhead absorption and the fact that the departmental expenses as a percentage of gross ratios remained largely static.
Jones said that this showed that whilst retailers were able to reduce their variable expenses, including salaries, the fixed costs of the sites produced the majority of the losses.