Carzam has said that it is "on track" to complete more than 20,000 used car sales in its first full-year as GForces forecasted a doubling of digital sales for franchised retailers.
The new online business venture, founded by Big Motoring World chief executive Peter Waddell and former Cox Automotive president of international operations John Bailey, has sold over 1,000 cars in its first six weeks of trading thanks to what it calls "a more superior end-to-end e-commerce experience".
And news of the new online dealer's success came as car retail software specialist GForces revealed that new and used car online purchases made through UK franchised retailers using its NetDirector Auto-e platform increased by 1,228% during 2020.
Over £500m-worth of cars sold using GForces technology in 2020 and the business is forecasting that UK online car sales via its platform will double during 2021 as consumers go online to purchase a car during the ongoing COVID-19 coronavirus pandemic.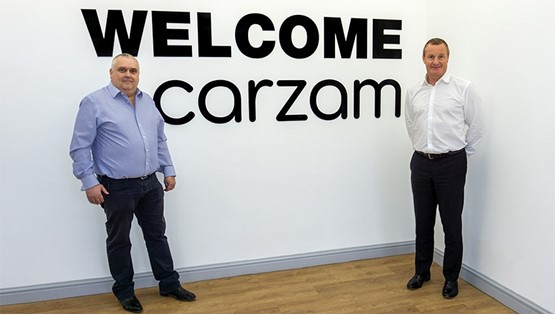 Commenting on his business's success in challenging times, Waddell said: "We've sold over 1,000 cars already in what's traditionally a quiet time for the trade and also in the middle of a national lockdown.
"Those volumes show that we have been ready to go right from the start. We're on target to sell more than 20,000 cars in our first year as we see buyers turn more and more to online purchasing."
Carzam claims to offer next-day home delivery on much of its stock, which is prepared at its central hub at Peterborough, with finance and part-exchange processes completed online.
The volume of enquiries currently being experienced by the online dealer is demonstrated by a message displayed on its website's 'live chat' function this morning, which stated: "Due to the current COVID restrictions, we are experiencing a high volume of inquiries and longer than average wait times.
"We apologise for any inconvenience and endeavour to respond to you as soon as we can."
According to GForces, this high volume of online sales enquiries is not confined to new online car sales 'disruptors' like Carzam, cazoo and cinch, however.
It claims that approximately a third of all UK franchised car retailers are now using GForces ecommerce platform, following 290% growth in just two years, as findings obtained through its NetDirector Auto-e digital platform, revealed that "online car purchase behaviour has changed dramatically during the global pandemic".
The GForces data reveals that the number of cars sold online in 2020 using its technology rose 1,228%, increasing from just 2,199 in 2019 to 29,209 last year, worth over £500m overall.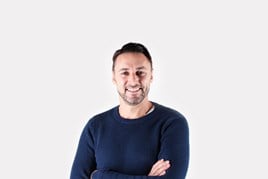 "As with many other industries, COVID-19 has accelerated the shift to online, in a very traditional automotive sales market which was ripe for disruption," said Tim Smith, chief commercial officer at GForces.
"We firmly believe there was latent demand there all along. Often the missing key ingredient was the lack of easy-to-use, seamless systems for consumers to interact and transact with.
"The pandemic has been the catalyst for change and we are proud to have supported so many of our customers in adapting to the rapidly evolving automotive retail landscape.
"Online car buying is no longer just a trend, it is fast becoming the new normal for sourcing your next car."
Figures collated from the pre-lockdown and lockdown periods underline the growing importance of ecommerce, particularly for online car sales, according to GForces.
Between January and March 2020, the number of new and used cars purchased online using GForces technology averaged 640 transactions per month.
In April and May, the first full lockdown months, that figure more than quadrupled to 2,675 per month.
The picture remained consistent in the second lockdown, with online sales surging by 33% compared with the previous month.
GForces said that the average price of used car in the UK purchased online via its platform rose 5% from £14,983 in 2019 to £15,723 in 2020 – over £2,900 higher than offline purchases.
Despite the pace of change seen in automotive retail over the past 10 months, the results of AM's Outlook 2021 survey - conducted in late December - showed that there is a discrepancy in the rate of digital evolution advanced by independent and franchised car retailers.
Asked what digital mediums their business would be able to embrace in 2021, following their introduction last year, 76.3% of franchised retail respondents said end-to-end online retail, with 81.6% citing live video vehicle tours and 73.7% home delivery.
Independents have kept pace, but to a lesser extent, with 56% saying they had introduced end-to-end online sales, 48% live video vehicle tours and 72% home delivery.