A What Car? survey of 2,359 in-market car buyers has found that 59% are now poised to purchase on April 12 following Prime Minister Boris Johnson's announcement on the re-opening of retail after COVID-19 'Lockdown 3'.
And while the rush of pent-up demand looks to hit dealerships across the UK hard in mid-April, What Car?'s latest industry study also suggested that the surge in car sales could be set to last until June, with 43% of respondents looking to buy within three months.
Furthermore, nearly half of respondents (44%) disagreed with the decision to keep showrooms closed until mid-April, backing the findings of research in late February which showed 95% of in-market buyers feel confident returning to their local showroom once the restrictions lift.
The data will buoy the spirits of car dealers who expressed their disappointment that showrooms could not re-open sooner than the wider "non-essential retail" business community – joining garden centres and DIY stores.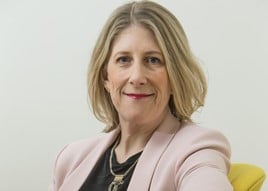 Rachael Prasher, the managing director of What Car?, said: "The first lockdown – now nearly a year ago – saw significant levels of pent-up demand build over the three months dealers were forced to close their doors.
"Though online retail has helped dealers to manage some of the pressure this time around, our latest research shows the sector will once more have to deal with pent-up demand once the lockdown restrictions ease.
"Our research also found that since last week's announcement 48% of respondents said they have increased their vehicle research and purchase planning, indicating that the Government's anticipated timeline for emerging from lockdown has energised car buying planning and will result in a boom in orders when the doors to dealerships reopen."
Speaking to AM following the PM's announcement about the possibility of April 12 showroom reopenings, car retailers and OEM bosses reacted to the news on AM Online.
Mazda UK managing director, Jeremy Thomson, expressed optimism that the loss of customers from showrooms in the key March number plate change month may bolster a prolonged period of "bounce back" sales.
But he said: "It is disappointing that car retail hasn't, once again, been treated any differently to other retail sectors."
What Car?'s survey indicated there is a strong pipeline of pent-up demand that will carry on through to at least June, with those looking to buy in the next four weeks or one to three months making up 43% of the 2,359 respondents polled.
While 15% those looking to buy within three months said they would now buy online instead of waiting for showrooms to reopen, 26% said the announcement did not impact their buying plans.