The average value of a used light commercial vehicle (LCV) has risen to almost £10,000 at BCA auctions as demand for vans continues to soar.
The remarketing giant said values had increased by £558 during June to £9,933, the highest recorded average monthly value on record at BCA, as over 2,000 buyers competed for stock.
BCA said that "extremely competitive bidding" had served to push prices "significantly ahead of guide price expectation once again".
The substantial shift in demand experienced over the last 12 months has now resulted in a 22.7% uplift in average values from June 2020 to last month.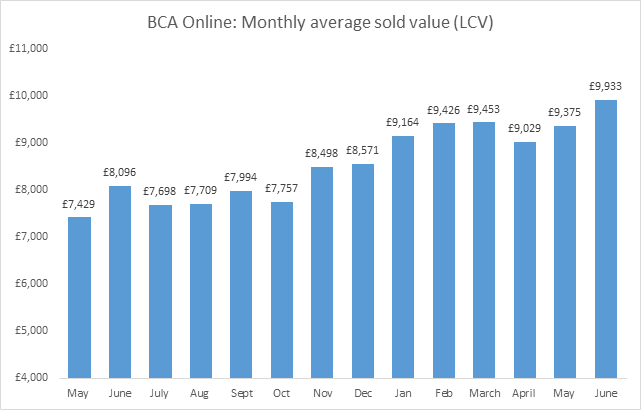 BCA chief operating officer, Stuart Pearson, said: "The continued strength in the LCV market has surprised many, but June was another very robust month, with values rising to record levels and BCA's LCV sold volumes continuing to increase.
"Over 2,000 different professional buyers competed for commercial vehicles in our online events, underlining the choice and quality of vehicles that BCA delivers from the best vendors in the industry."
Franchised car retail groups with van franchises have told AM that they expect vans to become an early priority for manufacturers when global issues with the supply of semiconductors eases.
Demand for LCVs has placed them at the head of the queue alongside electric vehicles (EV), it has been suggested.
Last week Aston Barclay launched its first ever van desirability index, highlighting intense market demand for used Volkswagen Transporter LCVs.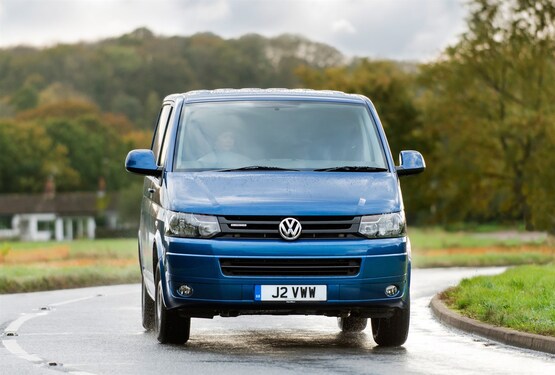 Aston Barclay noted that the Transporter is desirable particularly to SMEs and tradespeople plus camper van conversion firms.
Geoff Flood, Aston Barclay's LCV national sales manager said: "The used van market has risen by 48.3% since Q1 2020 which represents a price increase of £2,381.
"Aside from price we thought it would be good to see what make and model of vans are most popular at auction.
"Ford, Mercedes and Volkswagen all appear on our list, while the IVECO Daily was the only heavy weight van that featured in the top 25."