Consumer awareness has emerged as a key hurdle for emerging electric vehicle (EV) brands including Fisker, NIO, and Lynk & Co ahead of their UK market launches, according to new What Car? research.
The consumer automotive title surveyed 821 in-market car buyers and found that just 10% had any knowledge of the three brands which could form part of their considerations lists in the months and years to come.
More than half (56%) had not heard of a wider list of brands, including Faraday Future, Fisker, Lucid, Polestar, Rivian, and WM.
Ora is another EV brand that has already confirmed its UK launch later this year – with plans for a range of models to follow its Cat hatchback – with Thai-owned Vinfast also a possible addition in the near future.
But for those planning to sell their products online, it appears that they will have to ramp-up their marketing at pace to make any impact on the market.
What Car? editor Steve Huntingford said: "The influx of new electric vehicle brands is positive for the industry, giving buyers a wider choice of models, and challenging existing manufacturers, which should increase the rate of technological development. Brand awareness will, however, be a key challenge for many."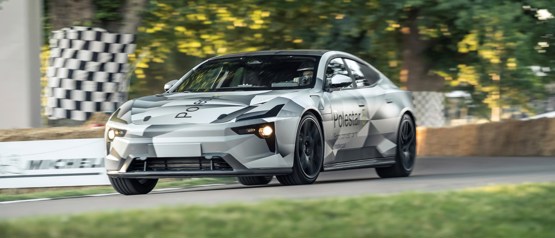 Among the UK's most recent market newcomers are Polestar and Genesis, the latter of which has just launched its first EV, the GV60 crossover, after an initial launch with petrol- and diesel-powered vehicles sold exclusive online.
The research conducted by What Car? found that – after three years in the UK market – Nasdaq-listed Polestar was the best-known of the emerging EV brands, with 41% of respondents knowing of it, followed by Rivian at 10%, Fisker at 9%, NIO at 8%, Lucid at 7%, while 3% of buyers had heard of Faraday Future and Lynk & Co before, and just 1% of WM.
In establishing respondents' appetite for EVs, the What Car? survey found 63% of buyers would be as interested in buying one from a traditional brand like Ford as they would from a new brand like NIO, while 32% said they would prefer to buy an EV from a traditional OEM.
Nearly a third of respondents (28%) were in the market for an EV, with 22% of electric buyers set to buy in the next four weeks, while 22% were looking to buy in the next one to three months, and 29% in the next three to six months.
Just over a quarter (27%) were looking to buy an electric vehicle in more than six months' time.