Polestar has continued its march to significant growth in the global electric vehicle (EV) market ahead of the expansion of its model range and planned listing on the Nasdaq.
The Geely-owned OEM, which has three Polestar Space retail centres in the UK after launching with Paul Rigby Group in Birmingham earlier this year, is now live in 25 markets and has seen year-to-date sales grow 290% to over 32,000 units.
Almost 130 retail locations are now open globally, with a further 30 – including a Polestar Space in Glasgow – among those expected to open in 2022.
The acceleration in scale comes as the brand sets its sights on high-margin premium SUV segments with the imminent launch of the Polestar 3, which will be followed by Polestar 4 SUV coupe and Polestar 5 four-door GT.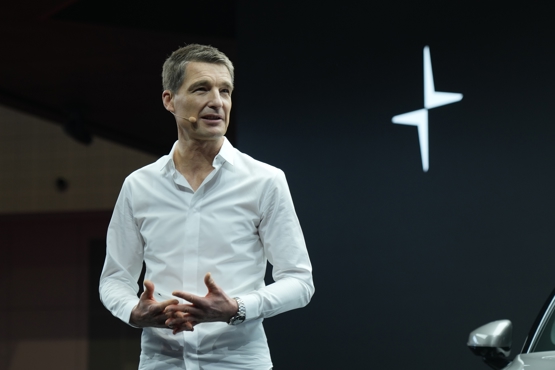 Polstar's two new SUVs alone are expected to command a production volume of 160,000 by 2025.
Polestar chief executive Thomas Ingenlath said: "Selling already in 25 countries across the globe, Polestar has a unique position in the pure play EV market.
"We are a real company, not one based on slideshow promises. More than 55,000 Polestar cars are on the roads globally today and we are launching a stunning portfolio of three new models in just three years.
"These gorgeous EVs are all in advanced development stages, and we have the ability to produce great quality cars with our experienced industrial partners."
Year-to-date to the end of May, Polestar has registered 2,275 EVs in the UK with the help of its existing franchised retail partners, Endeavour Automotive at Westfield and Lookers at Manchester's Trafford Centre.
Polestar is one of a handful of new brands set to make waves in the UK EV market.
As Lotus Cars propels itself into previously unseen volumes with the launch of its first SUV, the all-electric Eletre, the market is also preparing for the arrival of Great Wall's Ora brand and Thai-owned Vinfast.
Yesterday AM reported on Bloomberg Intelligence research which suggested that Volkswagen would claim EV market leadership from Tesla, on a global basis, by 2024.
In April last year Polestar boss Ingenlath questioned the "paper value" of rival EV manufacturers ahead of confirmation of its plans to launch a public offering.
Speaking at the Shanghai International Auto Show, Ingenlath said: "It frankly amazes me that there are companies out there that are worth billions of dollars and have never made a car," said Ingenlath.
"I would like to today state clearly that the electric mobility revolution needs to be grounded in reality, not dreams.
"Of course. we want to talk about growth. But by that I do not mean growth in investment levels, valuations or price-to-earnings multiples. I mean real growth. Growth in consumers switching to EVs and growth in harmful emissions being eradicated."
He added: "What is at stake here is not how much financiers think a company is worth, but the chance to revolutionise the auto industry, turn it electric and at the same time make a huge contribution to protecting the climate.
"Put against these important themes, a market valuation is a very insubstantial and meaningless marker of success."