Cazoo has added Barnado's deputy chairperson Moni Mannings to its board of directors as it continues to make preparations for its £5 billion public offering on the New York Stock Exchange.
Mannings is a qualified solicitor and currently sits on the boards of Hargreaves Lansdown PLC, easyJet PLC and Investec Bank alongside her position with the UK's oldest and largest children's charity.
She will be joining the board as a non-executive director and chair of Cazoo's remuneration committee upon completion of Cazoo's listing, which is expected to happen in Q3, following completion of its business combination with US-based acquisition company AJAX I.
Mannings is the latest appointment made by the online car retail disruptor following last week's announcement that former Ocado chief financial officer Duncan Tatton-Brown and 23andMe founder and chief executive Anne Wojcicki had both joined its board.
Mannings will join a Cazoo board which now comprises: founder Alex Chesterman OBE, chairperson; Stephen Morana, chief financial officer; Duncan Tatton-Brown, Audit chairperson; Dan Och, non-executive; Viscount Rothermere, non-executive; David Hobbs, non-executive; and Anne Wojcicki, non-executive.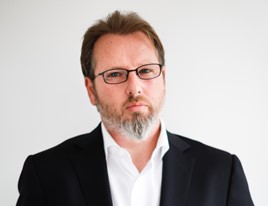 Chesterman said: "I am delighted that Moni will be joining the Cazoo Board once we become listed on the NYSE.
"Her extensive board experience at large consumer facing, publicly listed businesses will be a great asset to us as we continue to transform the car buying experience for consumers across the UK and Europe."
Mannings' previous career experience saw her hold the position of partner at Olswang LLP, before which she held senior positions with Dewey Ballantine LLP, Simmons & Simmons and Clifford Chance LLP.
Mannings said: "I am excited to be joining the Cazoo Board. What Alex and his team have achieved so far is very impressive and the opportunities ahead for Cazoo are enormous.
"I am looking forward to helping to shape and be part of Cazoo's mission to offer the best possible car buying experience to customers across the UK and Europe."