Cazoo has appointed former Ocado chief financial officer Duncan Tatton-Brown and 23andMe founder and chief executive Anne Wojcicki to its board ahead of its £5bn public offering on the New York Stock Exchange.
The online car retail and vehicle subscription business, which announced its Q3 listing last month, will add both Tatton-Brown and Wojcicki as non-executive directors following the completion of its of a business combination with AJAX I.
Tatton-Brown, who will become senior independent director and audit committee chair at Cazoo, was most recently CFO of Ocado Group PLC from 2012 until 2020, where he remains a senior advisor to the board, and has also held CFO roles at PLCs Fitness First, Kingfisher, B&Q and Virgin Entertainment Group.
He also currently serves on the board of Trainline PLC and was formerly a non-executive director at ZPG PLC and Rentokil Initial PLC.
Wojcicki is the CEO and co-founder of 23andMe, which pioneered direct-to-consumer genetic testing and has built the world's premier crowdsourced database of genotypic and phenotypic information to power its research into the genetic causes and potential treatments of disease.
Prior to co-founding 23andMe in 2006, she spent a decade on Wall Street investing in healthcare and graduated from Yale University with a BS in Biology.
Earlier this month Business Insider reported that Wojcicki could be set to make more than $1bn when genetic testing startup 23andMe goes public in a reverse merger with a blank-check holding company owned by Richard Branson
Following the completion of Cazoo's business combination with AJAX I, its board will comprise of the two new additions along with: Alex Chesterman OBE, chair and CEO; Stephen Morana, CFO; Duncan Tatton-Brown, audit chair; and non-executive directors Dan Och, Viscount Rothermere and David Hobbs.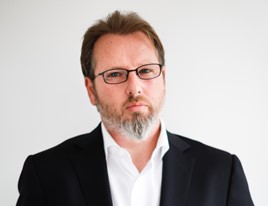 Commenting on the impending appointments of Tatton-Brown and Wojcicki, Chesterman said: "I am delighted that Duncan will be joining the Cazoo board once we become listed on the NYSE.
"His experience in helping to build large consumer-facing businesses over many years will be invaluable as we continue to transform the car buying experience for consumers across the UK and Europe.
"I am delighted that Anne will be joining the Cazoo board. Her insights and experience of building and scaling a digital consumer brand and reinventing the DNA testing space will be highly valuable as we continue to transform the car buying experience for consumers across the UK and Europe."
Founded in 2018 and launched in December 2019, Cazoo claims to be pioneering the shift to online car buying in Europe, selling over 20,000 cars to consumers across the UK.
It also claims to be Europe's leading car subscription player with over 6,000 subscribers across the UK, France and Germany following its acquisition of the UK's Drover and Cluno in Germany.
Commenting on his appointment to the Cazoo board, Tatton-Brown said: "I am really excited to be joining the Cazoo board and to be working with Alex and his team.
"There are some very clear parallels with my other recent experiences and I am looking forward to helping shape Cazoo's mission to digitally disrupt one of the largest retail markets in Europe, used cars, worth over $700bn annually."
Wojcicki said: "I am excited to be joining the Cazoo Board and look forward to helping the company achieve its mission to transform the $700bn European used car market, which remains overwhelmingly offline.
"Alex is one of the world's leading entrepreneurs and I am thrilled to work with his experienced team. Cazoo is already one of Europe's great success stories and they are only just getting started."