Carwow has created an online tool to predict car costs in the event of a no deal Brexit, which motorists fear will make vehicles more expensive.
The overwhelming majority (74% of 2,000 people polled) believe the price of cars will hike up to £3,000 - and this is backed up by market data from carwow, which has 2.4million visitors to its site each month.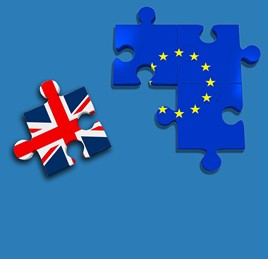 How has Brexit affected you?
What impact will Britain's departure from the EU on March 29 have on your business? Would you change your vote if you could? Are you getting the manufacturer support you need?
Take survey
In response it has built a Brexit prediction tool, allowing motorists to see an estimate of the price rise as it will affect each major car manufacturer.
The tool, backed by comprehensive collection of published data, reveals that the public's fears are spot on - with the cost of a new Honda set to rise by £2,676; a Hyundai by £2,268, a Fiat by £3,225 and a Citroen by £3,942.
Other motoring brands fare slightly better, with a new Ford set to be hit by a rise of £727; a Mini by £644 and a Vauxhall by £631.
Popular luxury brands like BMW (£8,850) and Audi (£8,137) are set for even higher price hikes.
As a result, one in eight drivers believes that the weeks leading up to Brexit are going to be a good time to buy a car, with deals on offer across the board.
Carwow's trading and supply operations director, Alex Rose, said: "The one certainty about Brexit is that things are not going to get better for the car industry quickly and the car buying public are feeling apprehensive - they have been for some time now
"The prices being put on new models in the aftermath of Brexit vary wildly, which is why we have tried to give motorists some clarity with our price prediction tool.
"However, the flip side of all of this is that the uncertainty around post March car prices and the great deals to be had in the next five weeks mean this is an opportune time to buy a new car."