Fix Auto UK has promoted Brett Wootton to the role of head of operations for its acquired sites as part of a push to grow the footprint of body shops its owns and operates.
Last month the car retail sector supplier said that it was nearing its goal of owning, or part owning, up to six accident repair centres by the end of 2019 after acquiring Fix Auto Barnsley and Fix Auto Crawley from the Crawley Down Group.
The acquisition's follow its earlier deal to secure a majority share in Fix Auto Goole and the creation of its first owned loication with the March 2019 purchase of Daventry Panel Craft Ltd, which has now been transformed into Fix Auto Daventry.
In July, Fix Auto UK also bought Ian Hughes Motor Body Repair Centre which now operates as Fix Auto Colwyn Bay.
The Fix Auto UK network currently stands at 107 fully branded repair centres.
Wootton, who has been one of the network's regional business managers since joining in 2012, will now assume responsibility for the management and development of all sites purchased by Fix Auto UK, reporting directly to director Ian Pugh.
Pugh said: "I am delighted to announce that Brett has been promoted to the role of head of operations for Fix Auto UK's acquired sites.
"Brett has done a fantastic job covering this role in the recent months. I am sure he will be an outstanding asset in the role as we accelerate our growth."
Wootton said: "I've forged great working relationships and friendships during my time as a regional business manager and I like to think I've helped to make a difference with every franchisee I've worked with.
"Of course, while this is a new challenge, I will be keeping in touch and will be available to share any new experiences that can be of benefit.
"Building up a portfolio of our own repair centres is a new chapter for the company, this is a great new opportunity for the business and I am looking forward to the challenges of a new role."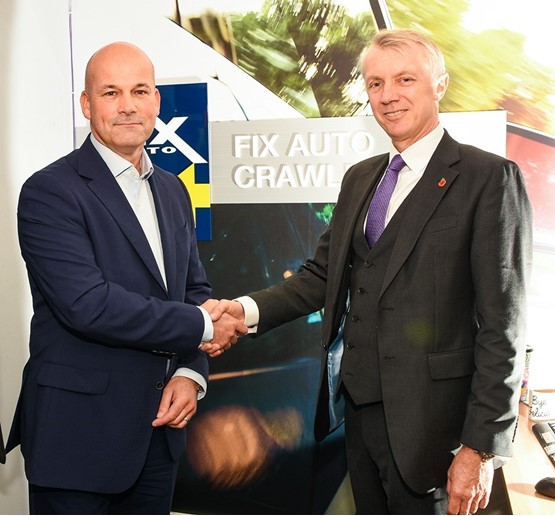 Commenting on the latest additions to the Fix Auto UK ownership model, Pugh said: "When I first joined Fix Auto UK in 2011, I said I wanted to take our own path in this industry and not follow what others have done.
"Our ownership model is a perfect example of this.
"As a business we continue to execute our development strategy using these acquisitions to underpin our growth.
"It's now working to the benefit of those franchisees who want to step away from their businesses and ensures we have consistency, as well as quality in key geographical areas for our partners."