BCA has been accused of "opening Pandora's Box" by shifting its cinch marketing platform to compete directly with its car retail customers for online sales.
The remarketing giant triggered anger and debate across the sector with what has been described as a "below the radar" launch of a direct-to-consumer car retail offering promising home delivery and a 14-day money back guarantee.
One car retailer told AM: "BCA has opened Pandora's Box. Many businesses in many sectors of business have considered taking on their customers in the past and the wise ones have thought better of it.
"Clearly BCA have decided that the rewards are greater than the risks in this case."
Cinch was launched back in July 2019 as a rival to Auto Trader, offering car retailers another online marketing platform on which to promote their stock for sale.
As of this week, however, BCA is offering a stock of over 4,000 vehicles for sale to car buying consumers, the majority of which are its own stock.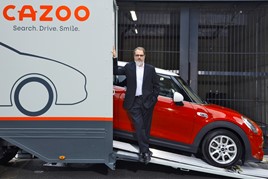 The move puts BCA in direct competition with online retailer Cazoo, with which it has a contract to provide cars, and prepare them at its Corby PDI site, for sale on Cazoo's own online retail channel.
Speaking to AM this morning, Cazoo founder Alex Chesterman insisted that the change "doesn't affect our relationship at all", however.
BCA's new cinch offering comes just weeks after the remarketing giant launched a Retail Ready stocking source for retailers.
Now it appears that BCA's car retail customers will be competing with car buyers to buy vehicles.
When AM contacted BCA to speak about cinch's shift into direct sales this week, we were told that the business was not conducting interviews on the subject.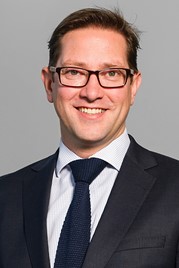 However, a statement from former Jardine Motor Group's former commercial director, Jason Cranswick, who joined the business as retail director back in August, said: "We have worked in partnership with our dealer customers to develop a direct-to-consumer (D2C) eCommerce platform that meets both consumers and their dealers' needs and will deliver flexibility and increased profit opportunities in an increasingly digitised post-COVID-19 market."
In conversation with AM this morning (October 19) Martin Forbes, the president of BCA rival Cox Automotive International, said that his phone had been "ringing off the hook" since news of BCA's new venture, with car retail group bosses keen to learn of its own stance on direct sales.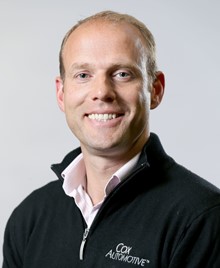 He said: "The strategy that is being followed by one of our main rivals puts them front and centre in a position of conflict with a lot of their customers.
"Cox Automotive will not go into direct retail.
"For years it's a question that we have been asked and it's really important, as it has been for a number of years, to make our stance clear. That's not the strategy of Cox Automotive."
Forbes pointed to the Cox Automotive business's disposal the Motors.co.uk brand and the recent disposal of its Cars Guide and Auto Trader brands in Australia – to eBay Gumtree – as a reassertion of this move away from a conflict with its car retail customers.
"We want to partner with our customers and help them navigate a fast-changing digitally-driven retail environment."
Forbes said that he expected Cox Automotive to benefit from BCA's new direction with cinch.
"It has to drive opportunity for us in the marketplace and we have been investing heavily to ensure that we have greater capacity," he said.
"At board level some car retailers will be considering whether they want to continue to do business with someone they are also competing with."