MHA have teamed-up with other automotive sector suppliers to create an EV Alliance and help car retailers and manufacturers transition to a zero emissions future.
The project has been developed over the past two years and aims to offer a wide range of support, ranging from The Consumer Journey and Dealership Property to sourcing the correct EV and Energy Solutions.
Projects have already been launched with Porsche and Mazda UK, according to MHA.
While Mazda has just launched its first EV into the UK market - the MX-30 crossover - Porsche's Taycan EV has accelrated retailers' sales, quickly becoming the German sports car brand's second biggest seller.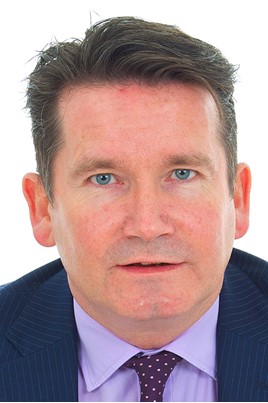 Steve Freeman, MHA's head of automotive and mobility, said: "I am really pleased to have been able to assemble a unique team of sector specialists to help your motor dealership site or network prepare for and maximise tomorrows' opportunity today."
This year's AM Awards includes newly introduced categories for Electric Vehicle of the Year and Best EV Dealership Click here to submit your entries before the May 24 deadline.
MHA's EV Alliance venture has been launched on the back of annual MHA EV Forum events.
Among the expert sources of consultancy and advice accessed by the MHA EV Alliance are individuals from: Rolton Group; eSmart Networks; Rightcharge; Cazana; and The EV Network;
The Alliance is already actively working with a number of car retailers and OEMs, MHA said.
Among the priorities of the projects already embarked upon are forecasting site and network EV and energy needs for the period to the UK Government's ICE ban in 2030, gaining access to reliable energy supplies as cost effectively as possible and installing future proof infrastructure.
The alliance also supports dealers in planning for alternative energy supply solutions – including solar, battery storage and V2G – and in considering other dealer site commercial opportunities (e-forecourts and e-hubs).