European car buyers delivered 63% sales growth in March as market data reflected a recovery from COVID-19 and Tesla's Model 3 topped the EV rankings.
But Jato Dynamics' global analyst, Felipe Munoz, said more must be done to "boost sales and restore consumer confidence" as pressure mounts to shift to alternative fuel vehicles (AFV) in the wake of the pandemic.
Jato's monthly report on 26 markets across Europe showed that volumes rose from 842,094 to 1,374,313 units a year after the month that saw mass dealership closures and factory shutdowns as COVID-19 pandemic first hit the region.
The result remains the second-lowest registrations month since 2013, however, and leaves the overall market up by just 1% in Q1, with 3,045,703 sales – the second-lowest first quarter total since 1986.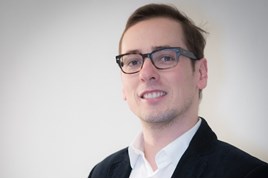 Munoz, said: "The European car market is still a way off from reaching pre-pandemic volumes, and governments must take further action to help boost sales and restore consumer confidence."
Jato reported that electric vehicles (EV) and SUVs continued to be the main growth drivers in Europe, with the Tesla Model 3 ranking fourth in the overall sales rankings last month.
In a month that saw Tesla detailing the expansion of its UK store network, the Model 3 was the top selling EV in the UK, France, Norway, Italy, Austria, Sweden, Switzerland, Netherlands, Denmark, Portugal, Poland, Greece, Slovenia, Croatia and Germany, ahead of the Volkswagen ID.3.
EVs posted a record market share of 16% in March 2021 – up from 9.7% in March 2020 and just 3.4% – as AM reported on warnings that adoption must be boosted still further if the EU is to meet its 'Green Deal' CO2 emissions targets.
The added traction came as diesel cars recorded their lowest market share to date at just 24%.

Munoz said that consumers were reacting positively to more extensive and competitive EV offerings, which are boosted by significant Government-backed incentives and tax benefits in countries including Germany and Norway.
But he added: "The positive impact has not yet offset the big drops seen across traditional high-emissions fuel types."
The UK's new car average emissions in March placed it 8th out of the 26 nations analysed by Jato.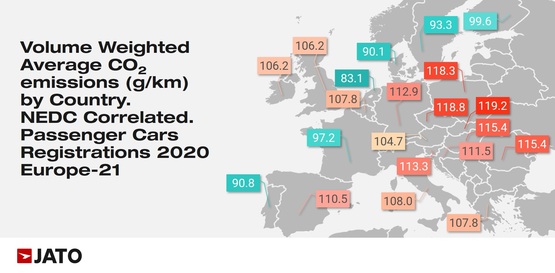 The market share of SUVs grew from 37% in March 2019 and 40% in March 2020 to 45% last month, according to Jato's data.
In Sweden, Norway, Slovenia and Hungary SUVs gained more than 10ppts of market share year-on-year.
Munoz continued: "The success of EVs and SUVs stand as a good indicator that consumer demand will soon be focused towards upcoming electric SUV models, which will be a key driver of growth for the industry moving forward."
Among the latest EV SUVs to enter the market are the Vauxhall Mokka-e, Lexus UX300e and Citroen's e-C4.
March's sales saw Volkswagen Golf reclaim its position as the most registered car in Europe with 26,265 units – up 12% on March 2020.
Electrified versions (PHEV and MHEV) of the Golf accounted for 36% of the model's volume in the hatchback's German home market.
Peugeot's 208 finished in second place, just by 836 units, to end Q1 as the period's best-seller.
The Opel/Vauxhall Corsa also performed well, comfortably outselling the Renault Clio and Volkswagen Polo, Jato reported.