CitNOW Group has continued a drive to broaden the reach of its automotive retail software platforms with the acquisition of workflow management specialist Real Time Communications (RTC).
It is group's first strategic move since it set out its strategy of boosting international growth through acquisitions after securing new private equity investment from private equity firm Livingbridge and current backer Tenzing last month.
The business was already embarking on a drive for growth, however, and its move to acquire RTC follows its recent acquisition of messaging software platform Web1on1 and its integrations of Dealerweb, Tootle and Reef Business Systems in the UK.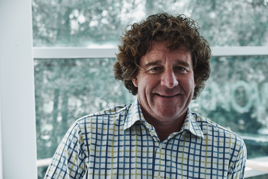 Geoffrey Page-Morris, the chief executive of CitNOW Group, said: "With more than 20 years' experience equipping retailers with the tools to help them keep pace as the automotive industry rapidly evolves, RTC is a natural fit as part of the group.
"The complimentary technology developed by our colleagues at RTC will play a big part in helping us to achieve our mission of improving efficiency for retailers and supporting them to maximise their revenue potential.
"We welcome RTC into the CitNOW Group family as we move one step closer to our ultimate ambition of making life easier for dealerships and transforming the way the automotive world communicates."
RTC's systems aim to simplify car retail businesses workflows in both sales and aftersales and create new efficiencies by enabling staff to manage the entire customer journey in one place, using user-friendly platforms and actionable insight reporting.
Its existing team will continue to support its car retail customers following the move to CitNOW Group ownership, a statement revealed.
Commenting on the sale, Tim Baumfield, the chief executive of Real Time Communications said: "This is an exciting opportunity to help us further strengthen and grow existing RTC products through accelerated development and deeper integrations.
"We are excited to be joining CitNOW Group and becoming part of its expanding portfolio as we work together to improve productivity and efficiency in aftersales."
CitNOW Group's core video and imaging product, which goes by the same name, won the AM Awards 2022's Supplier of the Year accolade, claiming the title for a third consecutive year.
CitNOW director of sales, Callum Wood, was interviewed on the AM News Show podcast about the group's latest awards win and the initiatives that led to it.