A significant discovery this month is that our long-term test Cupra Formentor encourages me to shun motorways.
Not in a quirk of the sat-nav way – although the infotainment/sat-nav is a bit quirky (more on that later) – but in that its sharp, direct, electronically-assisted steering makes travelling along winding A- and B-roads a pleasure.
In a little more than a week I added almost 1,500 miles to the Formentor's odometer during our family's summer holiday.
Although getting from Peterborough to the north-west tip of Cumbria required some motorway use, which was made fairly relaxing by the adaptive cruise control, I opted to minimise the time spent on the M6 on the return trip back and diverted across the scenic and meandering Snake Pass into Yorkshire.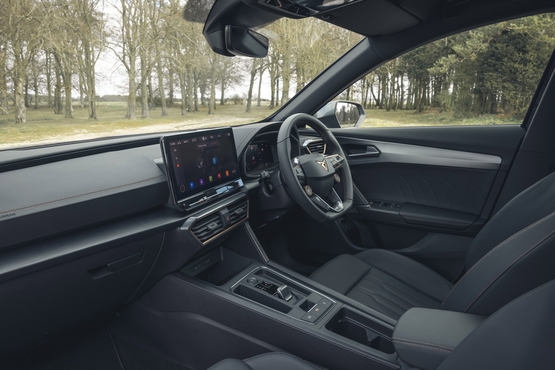 In the interim days, the coastal B-roads and Lake District A-roads gave me ample opportunity to enjoy the Formentor's handling, which inspires plenty of confidence through the bends.
And while passengers like my wife and two teenagers may prefer it to give a slightly softer ride over poor road surfaces and cobbled streets, drivers will feel happy with the compromise once on the open road.
Those climbing B-roads particularly challenged its hill start controls, which coped well with repeated use as oncoming traffic in some of the narrowest lanes frequently forced us to a stop or reverse, with parking sensors bleeping and Mrs Rose holding her breath as cars inched past.
At times, the electrical charge regenerated on the long downhill stretches became a useful boost for overtaking agricultural traffic.
Not all the electronic kit on the Formentor won our praises, however. Randomly, the traffic sign recognition system would sometimes display a 110km/h speed limit instead of 70mph; some of the postcodes we put into the sat-nav resulted in an 'off-road' destination; and the voice activation interrupted us a few times, mid-conversation. I imagine all will be rectified via software updates in the future.
Those niggles aside, this Cupra proved to be a great choice for a family road trip. Even with a boot crammed with full-size suitcases and four occupants on board, it loses no dynamic appeal for the driver.