Automotive suppliers have accelerated their digital developments as well as offering many products and services free of charge to aid dealers through the pandemic while also adapting the workplace and working practices to minimise the risk of infection.
Maintaining communication with dealer customers and employees was invariably cited as crucial to provide support, strengthen relationships and identify practical solutions while training videos, guides and webinars were delivered online.
There's probably no other place quite like the physical auction where the hustle and bustle of automotive activity is quite so pronounced.
Manheim Auctions, one of the largest divisions in Cox Automotive incorporating 15 physical auction sites, closed its physical auctions and transport division immediately lockdown was announced.
Yet, although a survey of employees unanimously agreed the company's management of the transition from furlough to back-to-work was extremely positive, the physical auctions remain closed to buyers.
Its online auctions, which began in May, with strict appointment-only, vehicle collection procedures allowed the properties to open gradually over a three-week period. A pre-payment system by bank transfer was implemented and documentation was prepared in sealed envelopes and handed over using safe procedures buckets. Its simplified 'bid and buy' online auction facility ensured much of the 14,000 stock it had on site as lockdown was announced has now been sold.
"It has been magnificent," said Chris Cush, director of auctions and transport. "We did have some customers who were purely using online, but we have seen
an overwhelming increase in these numbers and the appetite has been phenomenal."
With franchised dealers reopened, by late June Manheim had recovered to 91% of the vehicle arrival levels of last year. Meanwhile, conversions for all vehicles for June to date (June 24), have been at an aggregate 78% comparing favourably with the regular seasonality rates. However, dealer product, which tends to be lower value, is at 85-90% with some achieving 100%.
Cush added: "We have made it known for some time that we see auctions moving from physical to digital. COVID has accelerated customer behaviour in that respect."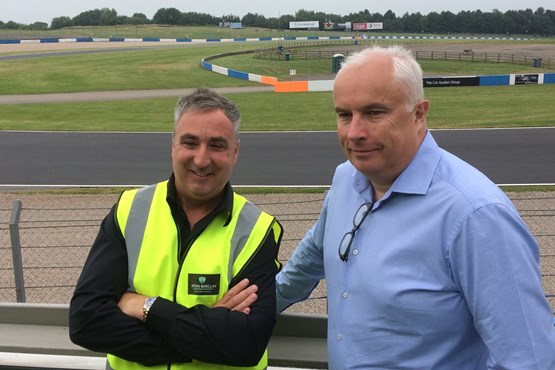 At Aston Barclay, auctions continue in online format only although new protocols from mid-June have enabled buyers in limited numbers on site, by appointment only, to view vehicles prior to auction – a particular request from those seeking to buy prestige vehicles.
A contactless collection and delivery process is in operation at each of its six auction sites. Also, processes surrounding deliveries to dealerships are checked thoroughly.
Increasing numbers of users have logged into Aston Barclay's Buyers App which provides regular messaging on forthcoming online sales and available stock and can also be used to bid.
CEO Neil Hodson (pictured) said: "It doesn't feel like the right time to open our doors to physical sales just yet, given our online sales are working well for both buyer and vendor.
"For some dealers, COVID-19 has forced them to buy online for the first time and the feedback has been positive.
"Once physical auctions begin again many buyers say they will mix up online and physical auction attendance to fit in with their work."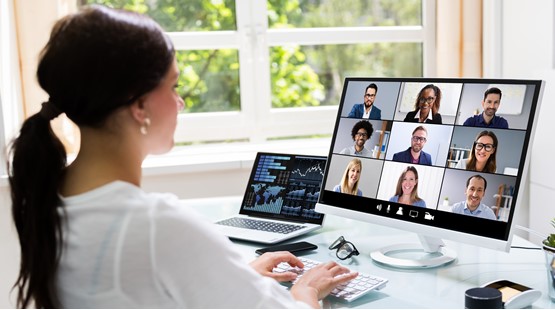 Away from the auctions, at Castrol, many of its employees are now working from home while its critical operating staff remain on site with strict processes in place. Castrol has also activated business continuity plans, which allow it to respond as quickly as possible to the changes. Working in partnership with retailers, Castrol response teams are ensuring dealerships receive the products and services they need.
Absolute Alignment provides 3D, WiFi and Bluetooth wheel alignment equipment and has replaced physical in-person demonstrations with online demos saving time and costs, proving it's possible to reduce its team's travel. Equipment is now being delivered and installed while adhering to social distancing guidelines.
Chris Dear, technical director, said: "Probably one of the biggest changes we have made is investing in an increased amount of storage space. We have made sure this is local to the business in Farnborough, and it's so all new stock of wheel alignment equipment can be quarantined for a minimum of 72 hours before being moved, transported to customers or installed."
For suppliers such as automotive dealership software provider CDK Global and video platform hosts CitNOW, remote working is de rigueur, but the pandemic has also heralded changes.
CDK's teams spent much of their time helping dealers maximise the DMS. Stuart Miles, CDK's managing director UK & Ireland, said: "If we can help dealers maintain contact with their customers when confidence returns, the data in the system will be up-to-date."
Virtual roundtable meetings allowed CDK to discuss with dealers return to work plans, identifying the most in-demand products and those which need to evolve to adapt to the changing retail environment.
Three support guides explored ways to scale operations down, maximise success throughout the lockdown and scale back up, attracting 500 views within its dedicated customer portal.
Miles said: "The roundtables focused on the key needs for dealers which were concentrated on understanding and the requirement for further digitisation. There has always been a need for increased digitisation, but COVID-19 accelerated that desire."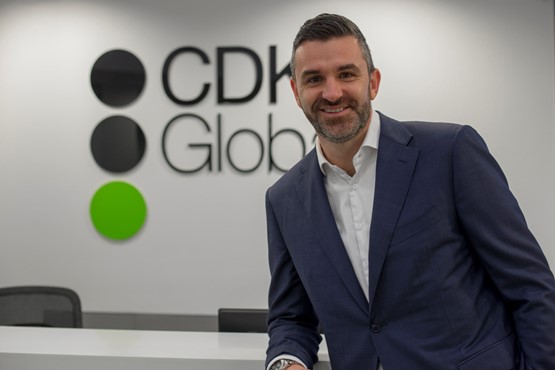 Consequently, a COVID-19 product suite of technology-smart solutions which support remote working, has seen many short-term products already go live. They include a new, fully digitised, pre-authorisation workflow for aftersales repair orders, created in pilot with Jemca Car Group to be rolled out to all Autoline Drive customers at no cost.
Its Advanced Parts product, part of Connected Parts, has been modified to facilitate improved zone spacing and to minimise movement during stock checks in the parts department. Heat map analysis identifies busy areas of the warehouse to help with safe parts picking and its MOT data cleanse tool is about to be launched.
Callouts to its engineering team to attend 'break-fix' issues for hardware products on site dropped to just 10% during lockdown but by mid-June there had been a return to 85-95% of pre-COVID levels. Strict approval criteria for site visits includes evaluating the dealer's health and safety policy and ensuring its staff have the necessary personal protective equipment.
Miles said: "We are asking ourselves 'is it necessary to go on site?' and consequently we have managed to reduce site visits."
As lockdown took hold, CDK provided dealers with VPN access free of charge to enable their employees to access its systems and work from home without additional cost.
Miles said: "The automotive industry has been aware for some time of the changing needs of customers and COVID-19 has improved the digital experiences they are after."
In the week commencing April 20, as retailers were given the green light to start selling and delivering cars again, just over 16,000 CitNOW videos were distributed to consumers in the UK. One month later (May 18), more than 54,000 videos were produced, up 230%. Although still down year-on-year, the proportion of customer interactions using video is higher than at any other time in automotive retail history as CitNOW helps dealers to adapt to contactless selling.
Chief customer officer Carol Fairchild said: "We've seen video used for many new purposes. Video's popularity is likely to continue growing as consumers become increasingly used to contactless transactions."
As lockdown took hold, CitNOW fast-forwarded some new releases such as Live Video within CitNOW Sales and Workshop enabling retail staff to engage in two-way video chats with customers. A new integration with iVendi now allows customers to select finance options straight from the video including applying for finance, performing a check, and, if approved in principle, paying a reservation fee for a vehicle.