As the car retail sector becomes increasing digital-savvy, AM's Debbie Kirlew took a look at six key areas where strides are being made towards a true omnichannel customer journey.
Car retailers are embracing the omnichannel experience, but there's still much room for improvement.
Auto Trader's findings from 5,000 consumers showed 72% are now open to buying a car online while the platform's 'digital first' retailers are increasing their share of the market.
Richard Walker, the platform's data and insights director, says: "We have no doubt that the most successful businesses in the coming years will be those that are able to cater for all buying needs and preferences, whether online, offline, or a blend of the two."
The Keyloop consumer research white paper produced in collaboration with Frost & Sullivan, Digitalisation: An Unstoppable Force In Automotive Retailing and Aftersales (2021), revealed 88% of consumers want to use a personalised digital engagement tool, 78% prefer signing documentation electronically and 96% want to be able to book an extended test drive online.
Cameron Wade, vice-president of omnichannel retailing, says: "We are witnessing a widescale change in customer expectations when it comes to digitising automotive retailing."
Focusing on six specific areas, AM explores how well dealers are delivering the omnichannel experience.
1 FINANCE
During lockdown iVendi launched Digital Deal to enable dealers to manage the entire transaction within its platform and to encourage dealers to return consumers to online if they go offline, boosting customer numbers self-serving their finance.
Currently, one of the lenders using its platform anticipates that 45% of all finance applications will be generated by the consumer as opposed to by the dealer.
Likewise, the development of GForces' 'my account' area is encouraging customers and dealers not to abandon online as soon as contact is made.
GForces has seen a big growth in digital wallet use, with more consumers opting for Apple Pay and Google Pay. Of the cars reserved in December, 10% of buyers used Apple Pay and it's a continuing trend.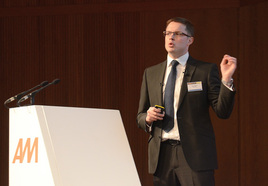 Sales director Paul Hilton says: "Dealers need to focus on online payment systems and what tools they are offering the consumer to reserve the vehicle; you can't just have the option for debit or credit card or PayPal, you need to have digital wallet as part of that checkout journey."
Around two-thirds to three-quarters of Alphera customers use a digital way to sign either at home or in the dealership which is reflective of omnichannel trends.
Director of Alphera Financial Services Preston Rogers, says: "There's still a hesitancy to undertake the finance process online before you have made the decision to buy."
With most popular questions asked on carwow's site on finance and the majority of those on PCPs, dealers need to ensure consumers have all the information they need to understand the structure of the deal, says its chief executive James Hind.
2 PART-EXCHANGE
The second most common questions asked by consumers on carwow relate to the part-exchange. A growth area following its acquisition last year of a business enabling consumers to list their car directly, 'Sell Your Car' currently hosts 8,000 vehicles with 400 dealers a day buying stock direct from consumers.
Auto Trader launched its Guaranteed Part-Exchange to move the part-exchange online and overcome the pain point for dealers and customers.
Around 70% of buyers have a part-exchange and Auto Trader research shows 48% of consumers believe retailers will offer them less than an online valuation and, in such circumstances, 29% are prepared to walk away from a deal.
Nearly three-quarters (73%) of consumers (circa 1,300 surveyed on Auto Trader) would be more likely to visit a car dealership if they had a guaranteed part-exchange agreed in advance, while 29% of deals break down over part-exchange negotiations.
Around half of the UK's franchised dealerships use CitNOW's video platform in their sales departments and dealers can now incorporate a link to its B2C reverse auction platform, Tootle, enabling customers to list their part-exchange and take bids.
CitNOW's 2021 consumer survey found 57% of car buyers said they would be more inclined to buy from a dealership if a part-exchange offer was made first.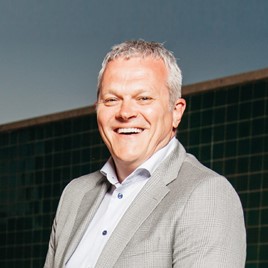 CitNOW chief executive, Alistair Horsburgh, says: "The part-exchange is the biggest area of contention as probably the first time the retailer sees the vehicle is when the customer brings it in and they discover some damage, but they don't want to unwind the finance."
GForces' data shows consumers are generally honest in their vehicle appraisal. More than half (52.8%) of consumers who receive a part-exchange valuation during the online purchase journey, go on to add that vehicle to the online order. Of those, 71% of vehicles are stated as 'average' condition, 13% rate their part-exchange as 'below average' and just 17% think their part-exchange is 'showroom condition'.
GForces' Hilton says: "If dealers are not competitive, consumers have more confidence to dispose of their vehicle in ways other than they would have done before."
It's the part-exchange and the settlement figure which breaks the online process, says iVendi chief executive James Tew.
Its Digital Deal product encourages dealers to bring customers back into the online space where interaction with the amended quote, once the part-exchange and settlement figure has been incorporated, provides digital clues as to what the customer is thinking, allowing the dealer to act accordingly.
3 ADD-ONS
The number of value-added products (VAPs) sold online is negligible, says iVendi's James Tew.
However, its Digital Deal product is changing that together with human intervention to boost online responses whereby a sales person explains the add-ons before sending the prospective customer the online deal.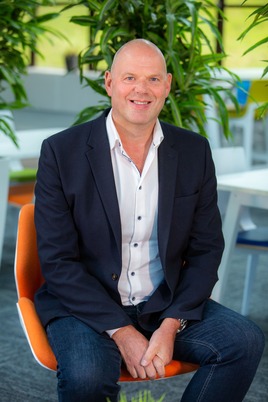 Tew says: "The knock-on effect is dramatic. We have seen dealers achieving around 30% of all transactions now incorporating an add-on. Even when dealers don't discuss the deal in advance, 24% still take-up the add-ons."
Dealers are promoting add-ons on carwow which is boosting conversion online compared with the showroom for all products. Service plans get a 38% conversion rate on carwow compared with 33% in the showroom, optional extras are 39% compared with 29%, extended warranties 34% versus 26% and GAP is 27% on carwow but just 16% in the showroom.
Hind says: "Consumers are calculating them as part of the deal. I think it is because they are not being sold in the showroom, it is not a pressure environment."
Add-ons have the lowest level of engagement in the checkout journey on GForces' websites.
To overcome the challenge, GForces is working with its dealers to ensure these products are introduced as part of the purchase journey utilising email and SMS.
However, Hilton acknowledges the technology is struggling. For example, an extended warranty could cost £400 for one vehicle and £500 for another, taken care of by the warranty provider's database, but that information isn't digitally available to plug into and automate that flow of data.
Currently, the dealer controls the pricing in a module in its system.
Alphera's Rogers agrees add-ons lag behind in the online space due to a combination of factors including a diverse set of providers who dealers may change on a regular basis together with strict regulation.
4 USED CARS
In such a competitive and complex market, it's critical for retailers to offer an exceptional online retail experience or risk losing out to a competitor, says Auto Trader's Walker.
He says: "When data isn't shared between systems in real-time, selling channels can quickly become out of sync, resulting in inconsistencies in key details, as well as incorrectly advertising vehicles that are either no longer in stock or have already been sold."
In a first for the industry, Auto Trader Connect utilises the full scale of its data capabilities, enabling retailers to update multiple back-end and consumer-facing systems with advanced vehicle data in real time.
GForces connects to all marketplaces using a stock API which means the flow of vehicles in from the dealer's inventory system into their website and out to the marketplaces is happening numerous times a day.
Days in stock is also reducing: 46% of all vehicles sold in the past 90 days were in stock for just 0-30 days which means dealers must also manage pricing carefully.
Hilton says: "It's important that 'buy now' button isn't available on another system to buy the same car that someone else has bought on another channel."
Meanwhile, communicating speedily and digitally can make all the difference.
In 2019, dealers made 2.3 million videos of new and used cars through CitNOW, with 1.9 million of those unique and emailed to an individual consumer.
Horsburgh says: "We believe it's an imperative part of the purchase journey as it not only improves the customer experience but it is important from an integrity perspective, in particular, to be assured the vehicle really is in stock."
Likewise, Marketing Delivery systems are built to integrate with third-party data, scan the dealer database and interact automatically with customers, with minimal requirement for manual input.
Leads from sales campaigns or third-party sites are aggregated, and prospects are kept engaged digitally until they find the right vehicle.
5 AFTERSALES
GForces is live with Pinewood integrating online service bookings with the DMS.
The more dealers can have accurate service bookings online, combining exact pricing, diary visibility and loan car management, the more confidence to offer online payment through dealer websites
will increase.
Hilton says: "Dealers have always been reluctant to do that because they could never be certain the time and day of that service could be fulfilled or that the price online is exactly what you will pay."
GForces has doubled the conversion rate of consumers starting an online booking process to completion.
However, there's still a high abandonment rate, only around one-in-10 who start an online service booking go on to complete.
Keyloop's white paper also shows that 82% of consumers would like to use digital tools to improve their aftersales experience with dealers.
Marketing Delivery's MOTBox tool crosschecks the dealer's database with DVSA records, identifies missing or inaccurate MOT data and emails customers to encourage an aftersales booking.
Similarly, the software can contact customers to make service bookings and assist with managing workshop capacity.
6 THE HUMAN TOUCH
The best omnichannel experience is a seamless connection between online and onsite.
GForces' Hilton says: "Consumers don't expect to be dropped back into the traditional purchase journey; they want to stay online. Dealers have a lot of work to do to make sure they are building and training the right teams to deal with digital enquiries."
For iVendi's Tew, dealers are best placed to optimise omnichannel retailing. He says: "Bricks and mortar can have this hybrid approach. It's bringing people in to deal with the niggly bits like a private plate or negative equity. It's these parts that dealers smooth out and where digital struggles."
CitNOW advises sales executives to produce longer videos with some lasting around 15-minutes and delivering high levels of engagement.
Meanwhile, sales executives, who traditionally thrive face-to-face, are finding video is helping them establish relationships with customers online and net more sales.
Horsburgh says: "Bridging the gap between the online and the offline is what we do, we bring the showroom and the forecourt to the customer. Every enquiry should be responded to with a video; it sells more vehicles."
Dealers are also now more comfortable interacting with consumers who use the likes of carwow as part of their purchase journey.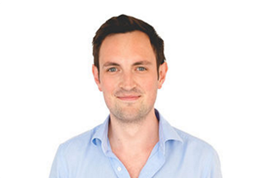 Hind says: "Carwow, in the early days was quite disruptive, we were used by early adopter dealers, but now we are mainstream and we have shown we are a core part of the car purchase journey."
Finally, what happens in America eventually finds its way across the pond.
Zerolight has teamed up with US-based Lucid Motors, maker of the all-electric Air luxury saloon, to develop a highly advanced 3D configurator, enabling consumers to build their car in detail in life-like environments, on any device.
In true omnichannel fashion, this experience is also available in-store where an immersive version of the configurator is available by donning a VR headset.
In addition, ZeroLight Concierge connects online consumers with product specialists remotely, for final selection and reservation.
Chief executive Darren Jobling says: "Brands need to reach customers in the spaces where they spend most of their digital lives with immersive and interactive retail experiences."