Volvo Car UK is claiming an industry first in its launch of a free of charge repair service covering windscreen chips and tyre punctures.
The service is offered to any Volvo driver, no matter the age of car, potentially bringing new customers into Volvo retailers' workshops.
Qualified Volvo technicians will inspect the damage to determine whether a repair is safe and possible, and if it is, a repair can be made on the spot, while the customer waits, with no charge.
If the damage is not repairable, the Volvo dealer will advise the customer and, if they wish, arrange for a new tyre or windscreen to be fitted.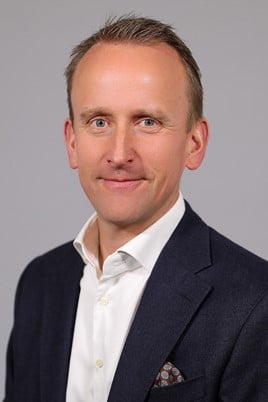 Kristian Elvefors, Volvo Car UK managing director, said: "As well as reducing the nuisance factor of minor damage, this new service helps keep cars in safe condition and, in the case of windscreens, can prevent chips leading to cracks and more costly replacements.
"We value all Volvo drivers, no matter how old their car might be, and this new service is the perfect way to help them stay safe, secure and mobile."
In a 2019 interview with AM, Elvefors highlighted that franchised dealers will need to become very savvy in aftersales as electric vehicles become more commonplace and their traditional aftersales revenues appear threatened.
The growth of EVs in the years ahead makes it important for manufacturers to find new revenue streams for the retailers, he said at the time. As oil changes reduce, software updates are done over-the-air, and PDI processes are simplified, Elvefors said dealerships need to bring many of the things that are currently outsourced, such as glass, SMART repairs, air-conditioning, tyre replacement and alloy wheel repairs, back in-house if dealerships are to survive.