Lipscomb Cars is poised to follow up its recent opening of a £5 million Volvo Car UK showroom near Canterbury with a move into an adjacent multi-brand FCA Group dealership facility.
The opening of the newly-developed Abarth, Fiat, Fiat Professional and Jeep dealership site, alongside the group's new Volvo showrooms on the A28, Ashford Road, Chartham, is expected to be completed next month – in time for the busy number plate change month of September.
News of the imminent opening come just a month after the Maidstone-based car retail group was given the green light to transform the site of its former Fiat and Abarth showroom in Ashford into a 64-flat apartments complex.
A statement issued by Lipscomb Cars said that the move to centralise FCA Group's franchise operations in the East Kent territory followed "the demise of Northgate Garage", Canterbury, which was reported by AM at the time.
Lipscomb will now assume responsibility for the expanded territories in addition to their Maidstone dealership which already serves West Kent and the Medway Towns which will now mirror their Volvo territory.
Its new FCA Group facility is located five minutes from the Canterbury City Centre will include an approved aftersales facility for Alfa Romeo.
Lipscomb has recruited former Northgate commercial vehicles manager, Andy Erridge, to run its new Fiat Professional site.
Staff from the current Ashford Fiat and Abarth site will move across to the new FCA Group facility, meanwhile, as a recruitment drive gets underway for additional staff for the enlarged operation.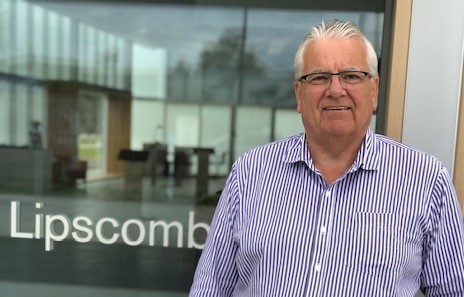 Peter Barnes, the managing director of Lipscomb Cars, said: "We have been working to make this happen following the demise of Northgate Garage as it made perfect sense to locate the new dealership central to the enlarged territory.
"It has good road links and, importantly, being on the western side of the City has less congestion with easy access from Ashford and the coastal towns of Folkestone, Dover as well as Whitstable and the Herne Bay areas, these are all important areas to the Lipscomb Group.
"Converting our old Volvo showrooms to house Fiat Chrysler is advancing well, this site is where we commenced trading nearly 25 years ago so it is great to see it with a new lease of life, it has always been a successful operation through the years so it is a great opportunity."
Alongside the recently-completed standalone Volvo franchise on Ashford Road, Chartham, Lipscomb now operates Volvo, Alfa Romeo, Jeep, Fiat and Abarth franchises from its 2.5-acre facility just off J6 of the M20 at Aylesford, Maidstone, that includes a central trade parts operation for Kent together with the Group Accident Management and Smart Repair Facility.