Sytner Group is awaiting a decision on its plans to transform Glasgow's former Infiniti showroom into the west of Scotland's first ever Ferrari supercar dealership.
A decision is expected in December on the future of the proposed scheme, which was revealed in a planning application lodged with Renfrewshire Council last month.
The AM100 listings' top car retail group already operates a Ferrari dealership at the Fort Kinnaird retail park in Edinburgh and plans to operate the new site, planned for the former Infiniti operation of in Braille Crescent, as part its Graypaul division.
Glasgow's Infiniti dealership was opened in 2010 but closed alongside what remained of the Nissan premium sister brand's UK retail network earlier this year.
Ferrari's UK franchised retailers have been in the process of both upgrading and expanding the Italian supercar manufacturers dealerships and scope of operations in recent months.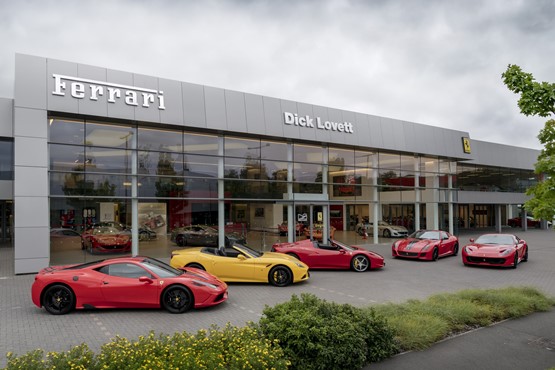 Dick Lovett Swindon adopted the most recent Ferrari corporate identity, following the completion of major refurbishment works at the retail site in August.
In June this year JCT600's opening of a new £1m Ferrari supercar service centre in Newcastle was followed by that of a £1.2m aftersales facility by Jardine Motors in Sevenoaks, Kent.
JCT600 is currently in the process of developing a new, two-storey Ferrari retail centre to replace its existing Brooklands supercar dealership in Leeds.
The project is set to be the highest value project ever undertaken by the Bradford-based AM100 retail group.
Quoted by the Glasgow Evening Times newspaper, Councillor John Shaw, said that Sytner's plans for the new Glasgow retail site had "certainly generated a lot of interest", adding that it was "a wee bit out of the ordinary".
Cllr Shaw added: "I welcome the jobs and opportunities the new facilities will bring to the area if approved, but sadly I'm not sure my used Ford is going to stack up as a trade-in."