Online car retailer Cazoo has revealed that intends to open 12 more Customer Centres to facilitate click and collect car handovers after opening its 14th location in Newport Pagnell.
Cazoo said in a statement issued this morning (January 12) that it had invested almost £1m in the new site, which had created 15 new jobs and would continue its bid to facilitate a 'click and collect' option for customers in addition to home delivery.
The former Imperial Cars used car supermarket site is the 14th Customer Centre to be opened by the business since September and is located on Tickford Roundabout, London Road.
As well as facilitating Cazoo sales, the site also features a service centre to handle customers' servicing and MOT needs.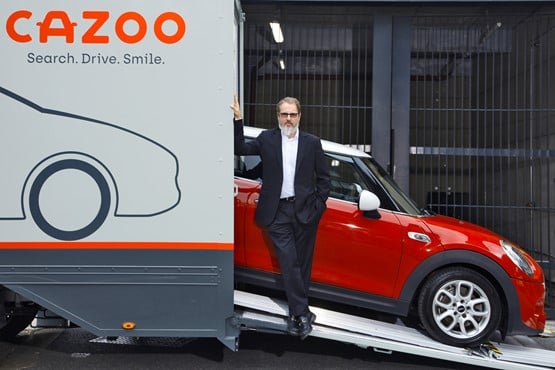 Alex Chesterman, the founder and chief executive of Cazoo, said: "We have been delighted by the response of consumers to our online car buying proposition.
"Our new Customer Centres provide more options to our customers on how they want to receive their Cazoo car and will allow us to serve them better through our own service centres.
"We're excited to be opening in Newport Pagnell as we continue our mission to provide the best experience to car buyers across the UK."
Speaking to AM following the opening of Cazoo's first Customer Centre, back in September last year, Chesterman insisted that the move "does not constitute a u-turn" on physical sales.
Chesterman described the move as a "natural evolution" of the business which would allow it to provide a vehicle collection offering to customers as well as aftersales service while improving its storage capacity and distribution channels, adding: "I think many of those who have questioned our strategy – have tried to say that we have made some kind of u-turn by acquiring Imperial and opening physical locations – fundamentally misunderstand our offering and e-commerce logistics in general."
Last month Cazoo revealed that it was set to acquire Drover, the UK's best-known car subscription platform, in a step set to boost its growth in the UK and into Europe.
It's the online retailer's second major acquisition since it launched to consumers 12 months ago.
In July Cazoo, headed by dotcom entrepreneur Chesterman, who founded Zoopla and LoveFilm, bought the Imperial Cars used car supermarket chain which it has since developed into its car distribution and customer centre network, so that it can now offer customer collection as well as delivery to their homes.
Drover, founded in 2016 by another internet entrepreneur, Felix Leuschner, provides an alternative to car ownership through a subscription, where customers pay a single, monthly fee which covers everything except the fuel and motor insurance.
Speaking of its acquisition, Chesterman said: "The acquisition of Drover will enable Cazoo to rapidly expand into car subscriptions and give our customers the option of purchasing their next car outright, financing it over a multi-year period or subscribing for a shorter, more flexible period.
"I am looking forward to welcoming Felix and his team to Cazoo and continuing to deliver the most innovative and best options for consumers across the UK looking for their next car."
Cazoo owns and fully reconditions all its cars before offering them for sale on its website.
It promises either delivery or collection in as little as 72 hours and every Cazoo car comes with a full seven-day money back guarantee and a comprehensive 90-day warranty.