Cazoo has completed the acquisition of Smart Fleet Solutions in a deal which equips it with the ability to recondition more than 100,000 used cars each year 'in house'.
SFS, which was part of Greenhous Group, has a team of over 500 staff operating from four vehicle refurbishment facilities across 110 acres in Nottinghamshire, Staffordshire, Wiltshire and Scotland, processing over 100,000 vehicles annually with storage for more than 20,000 vehicles.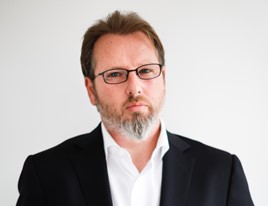 Alex Chesterman OBE, the founder and chief executive of Cazoo, said: "We are excited to have acquired SFS given its infrastructure and vehicle processing capacity as well as its dedicated team of over 500 vehicle preparation experts.
"It will remain a standalone business run by Theo and his team and we look forward to working with them and to investing in continuing to serve its customers and growing the SFS business further."
Cazoo's latest business acquisition – completed for an undisclosed sum – follows its recent purchase of car subscription provider Drover and comes as it continues to roll-out its 'Customer Centre' vehicle handover and aftersales network, which was largely born out of its acquisition of Imperial Cars.
The move to acquire SFS also comes five months after Cazoo's main source of used car stock and PDI services, Constellation Group (formerly BCA Marketplace), appeared to go into direct competition with the online car retailer with the launch of its consumer-facing cinch retail operation.
BCA entered into an agreement to source and recondition vehicles for Cazoo at its Corby PDI Centre – a facility capable of delivering 50,000 cars each year – back in July 2019.
Speaking to AM at the time of cinch's launch as an online retailer, offering home delivery, Chesterman insisted that the change "doesn't affect our relationship at all", in an interview with AM.
Back in November Cazoo celebrated the end of its first year of trading with the handover of its 10,000th online used car sale and now claims to have sold over 15,000 used cars online.
Today's (February 11) statement detailing the acquisition of SFS said that the business was now equipped for further growth.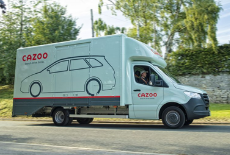 It stated: "The combination of Cazoo's world-class consumer platform and brand with Smart Fleet Solution's market-leading infrastructure and expertise will provide both businesses the ability to further scale their national reconditioning and storage capabilities in line with their significant growth plans.
"This deal follows the recent acquisition by Cazoo of Drover, the UK's leading car subscription platform which will enable Cazoo to offer its customers the option of purchasing, financing or subscribing to the cars on its website as it continues its mission to transform the car buying experience in the UK."
Cazoo's business model sees it offer either delivery or collection of a used car purchase in as little as 72 hours.
Every Cazoo car comes with a full seven-day money back guarantee and a comprehensive 90-day warranty.
Theo Kortland, the managing director of Smart Fleet Solutions, said: "Our focus on innovation and efficiency has enabled us to win and retain a number of key customers over the years and we are delighted to be joining forces with the Cazoo team.
"They have a clear vision and strategy for our business and are fully committed to making the investments required to continue to serve our existing customers and to further grow and develop the SFS business over the coming years."