Cazoo is set to celebrate the sale of its 10,000th used car just a fortnight before completing its first year of online sales.
The online retail platform founded by Alex Chesterman OBE is set to surprise its landmark customer by providing their ordered car completely free at a handover event later today (November 17).
One of the UK's best-funded start-ups ever – its backing reached £450m following input from new investors back in October – Cazoo said in a statement that revenues will exceed £150m in its first year of trading.
Alex Chesterman OBE, Cazoo's founder and chief executive, said: "We've had a strong first year and are proud to have delivered for so many customers this year, despite the many challenges.
"The way in which consumers have embraced Cazoo is testament to our great team and our vision to deliver the UK's best car buying experience by putting the customer first and making it no different to buying any other product online today."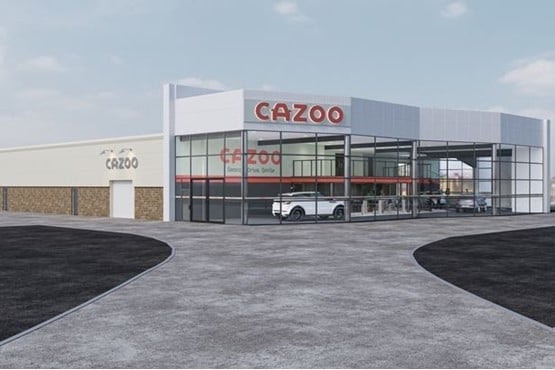 Cazoo opened its latest Customer Centre in Tamworth this week, in a site previously occupied by its summer acquisition, car supermarket group Imperial Cars.
The business now employs over 800 people.
Last month BCA, which has a contract to supply and prepare thousands of used cars for sale by Cazoo sparked controversy when it went into competition with it and traditional car retail customers by launching its own customer-facing online car retail platform, called cinch.
It emulates Cazoo's home delivery focussed model, which has now expended with a collection offer from its Customer Centre network, and no quibble money-back guarantees.
Cazoo offers all its cars with a seven-day money back guarantee and a comprehensive 90-day warranty.
BCA and Cazoo are among the car retailers now going head-to-head with a series of online television adverts and online marketing campaigns.