CarShop has revealed its plans to create its 14th used car supermarket site with the redevelopment of an Autoworld dealership in Willenhall, near Wolverhampton.
News of the Sytner Group-owned operation's acquisition of a 4.6-acre site on the town's Kenway Retail Park comes just weeks after AM reported on its planning application to transform a former Showcase cinema in Derby as part of its ongoing expansion plans.
Commenting on the plans for the new CarShop site in Willenhall, which will be located across the road from Stoneacre's multi-brand Abarth, Alfa Romeo, Fiat and Jeep dealership, CarShop chief executive Nigel Hurley said: "We're at a really exciting time right now in CarShop's journey.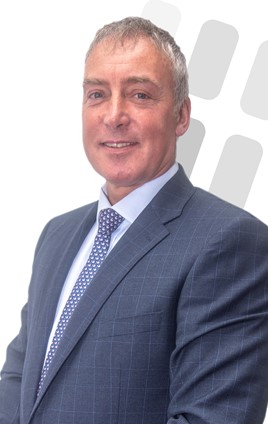 "Our team has worked hard to build up a presence in the East Midlands – through the Northampton store, the recent openings of CarShop Express Leicester and CarShop Nottingham, and plans to open CarShop Derby next year – but we want to be accessible to car buyers across the whole Midlands region. That's what made Wolverhampton so appealing as the next location.
"With that in mind, we're very much looking forward to bringing CarShop's unstoppable omnichannel approach and unbeatable standard of customer service to the people of the West Midlands."
CarShop's planned site in Willenhall is set to officially open its doors to the public in September.
The business said that the facility will feature a 400-car forecourt as well as a service centre and MOT test facility.
CarShop has promised to employ all 19 former Autoworld staff members previously located at the site and suggested that 22 new jobs could also be created – more than doubling the site's current workforce.
Hurley said: "CarShop is a people-centred business. It's part of the reason why we recently launched ourselves as the Home of Good Carma – we're all about good cars, good service, good people.
"We discovered, during our conversations with Autoworld Wolverhampton, just how brilliant their people are too. They know the local area, the site and the customers they serve so well. That's why we're thrilled to be welcoming them into the CarShop Wolverhampton team."
Earlier this year Sytner owner Penske Automotive revealed that the CarShop brand was set to go global as it looked to rebrand its US CarSense operation and expand its used car supermarket footprint from 17 to 40 locations by 2023.
The US-based car retail business revealed its plan for CarShop – the Northampton-based business acquired in 2017 shortly before Wakefield-based car supermarket group, The Car People – as it took its "next step on online sales".
Describing the business' omnichannel model, Hurley said: "It doesn't matter to us which way a customer would prefer to shop, we provide it all, so they can choose which option they feel most comfortable with.
"What matters to us is that they have a positive experience and come away with a smile on their face, knowing that they have a car that's right for them, at the very best price, and can change their mind if – within 14 days – they decide it's not a completely perfect fit."