Vertu Motors' Bristol Street Motors division has continued its multi-franchising push with the addition of Hyundai in Sunderland and its first MG Motor UK dealership in Carlisle.
Vertu's new Hyundai dealership, on Wessington Way, Sunderland, shares the site with its sister dealership Vertu Honda Sunderland, with both dealerships overseen by general manager, Billy Taylor, who also heads up Bristol Street Motors Morpeth Ford Hyundai and Vertu Honda Morpeth.
The Carlisle MG opening heralds the addition of Vertu's 33rd car retail franchise partner, meanwhile, and shares a site with the brand's existing Vauxhall dealership in the town.
The group invested £180,000 on a dealership renovation to bring Hyundai to Sunderland.
Taylor said: "Hyundai is one of the leading brands on offer today and its range of modern, low and zero emissions vehicles are at the cutting edge of design and innovation.
"Our new sales colleagues have undergone rigorous training to become Hyundai experts and are ready to answer all questions customers may have.
"Similarly, our service technicians have really been put through their paces to learn these cars inside and out.
"I am delighted with the team we have in place and look forward to welcoming customers to experience Hyundai first-hand at Bristol Street Motors Sunderland."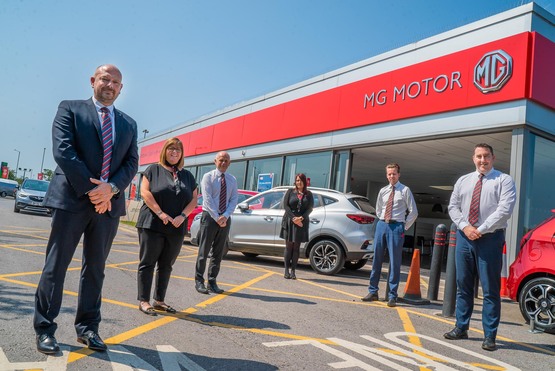 Bristol Street Motors Carlisle MG dealership is based on the city's Kingstown Industrial Estate.
Commenting on the opening of the new site, and the group's addition of its 33rd OEM partner, Vertu Motors chief executive, Robert Forrester, said: "MG is an iconic British motoring brand, famous for building sporty, exciting, and value-for-money cars which are always fun to drive.
"It is the fastest growing car brand in the UK and it's really exciting to open our first site in Carlisle.
"It will be our third franchise in the city, demonstrating our commitment to the North West and cementing our place as the dealer group representing the most brands."
MG Motor commercial director, Guy Pigounakis, said: "We are delighted to welcome Bristol Street into the MG family and the Carlisle location represents a great opportunity for us in the North-West.
"Working with a group as high profile as this shows just how far and how quickly MG has grown in recent years and, with our rapidly growing EV portfolio in particular, we look forward to a long-lasting a fruitful relationship with the dealer group."
Vertu Motors recently suggested that its 2021 pre-tax profits could be up to 60% more than forecast a month ago after continuing its "exceptional" performance in the used car market.
In its second trading upgrade in a month the AM100 PLC said that its adjusted profit before tax for the six-month period ending August 31 would be "no less than £40m".
Vertu recently acquired Leicester's Renault and Dacia franchised car dealerships from Renault Retail Group.
So far in 2021, Vertu added Huddersfield's Hepworth Honda in March to become the Japanese brand's largest European franchisee.
It has also added Citroen into its Macclesfield Ford dealership and Kia into its existing Volkswagen showroom in Nottingham as part of a multi-franchising drive and completed the £1.5m development of a new Macklin Motors Motornation used car and van showroom in Lookers' former Glasgow Volkswagen Van Centre.
Vertu's chief executive officer, Rob Forrester, is soon to be featured on ITV's fly-on-the wall TV series Undercover Big Boss.