Cazoo has vowed to grow its car inventory in Europe after officially launching its online car retail offering in France and Germany today.
The New York Stock Exchange-listed retailer has grown its workforce to over 3,800 across the UK, France, Germany, Spain and Portugal after bolstering its subscription offerings through the acquisition of Cluno (Germany) and Swipcar (Spain) and has now realised its aim of launching its online retail offering on the continent.
It launched its web platform in France and German today (December 1), with 699 and 772 vehicles offered for sale on each.
But Cazoo, founded by Alex Chesterman in 2018, has already sold over 45,000 cars in the UK since its launch less than two years ago and said that it would grow its inventory to "thousands of cars" as it expands across Europe over the coming months.
Cazoo also said it would add "many new features" to its EU proposition, including buying cars directly from consumers, fully digital car financing and all-inclusive monthly car subscriptions.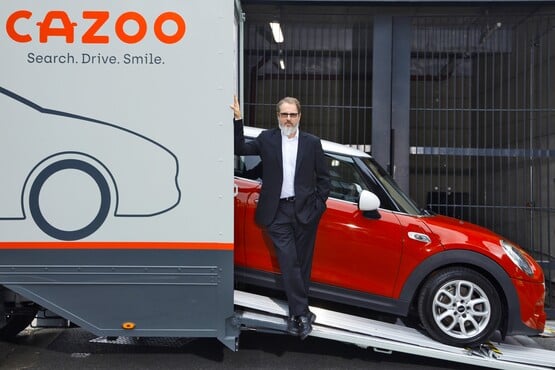 Commenting on today's launch, Chesterman said: "Alex Chesterman, Founder & CEO of Cazoo said: "We are very excited to have launched in both France and Germany today. We have reimagined car buying to make it simple and convenient whilst adding transparency and quality to give consumers total peace of mind when buying their next car.
"With Cazoo, you can purchase a used car entirely online, have it delivered to your door in a few days and have a week to make sure it fits your lifestyle.
"We have great teams in both France and Germany and look forward to expanding into further markets and delivering a new and best-in-class car buying experience to consumers across mainland Europe."
Cazoo's launch in France and Germany comes just over a fortnight after the owner of online rival cinch and BCA, Constellation Automotive, claimed to have reached "unmatched scale" in automotive retail after expanding its car sales operations into Europe with the acquisition of CarNext.
Constellation claimed that the move had create Europe's largest digital used car marketplace, selling over 2.5 million cars annually – worth a combined €21bn (£17.8bn).
That was before this week's £201.6 million offer for a 64.4% controlling stake in Marshall Motor Group, which has been described as a "done deal".
Cazoo has been one of the fastest growing businesses in Europe over the past few years, pioneering the shift to online car buying, and raising over $800m with August's public offering to further build its brand and infrastructure.
Last month AM reported that Cazoo's latest move in the UK would be a move into the commercial vehicle space.
It agreed the £6.5m acquisition of online commercial vehicles retailer Van365 ahead of its launch into the van market later this year.