Constellation Automotive claims to have reached "unmatched scale" in automotive retail after expanding its car sales operations into Europe with the acquisition of CarNext.
Constellation said that the acquisition of the online sales and remarketing operator would add to its existing BCA auctions and cinch online retail businesses to create Europe's largest digital used car marketplace, selling over 2.5 million cars annually – worth a combined €21bn (£17.8bn).
The addition of CarNext, which also operates a number of physical car retail locations across Europe, also expands the business into 22 European countries.
Avril Palmer-Baunack, Constellation's executive chairman, said: "CarNext was one of the first companies in Europe to digitize the consumer used car buying experience and we are looking forward to combining the scale of our respective marketplaces to lead the digital transformation of the used car market across Europe."
A statment issued by Constellation said: "The addition of CarNext expands Constellation's vertically integrated C2B, B2B and B2C marketplace model across seven major European countries and allows the Group to reach unmatched scale, with current annualised volumes of over 100,000 cars traded through its B2C marketplace, two million cars through its B2B marketplace, and 600,000 through its C2B marketplace."
Constellation's latest acquisition comes five months after the Abu Dhabi and Singapore sovereign wealth funds teamed up with billionaire George Soros to pump £1 billion of new funding into online car retailer cinch.
A month later it expanded BCA and cinch's used car stocking and preparation capacity with the £80 million acquisition of Rockingham Motor Speedway.
Last month Constellation was strongly denied rumours that it is lining up an approach to acquire used car supermarket giant Motorpoint.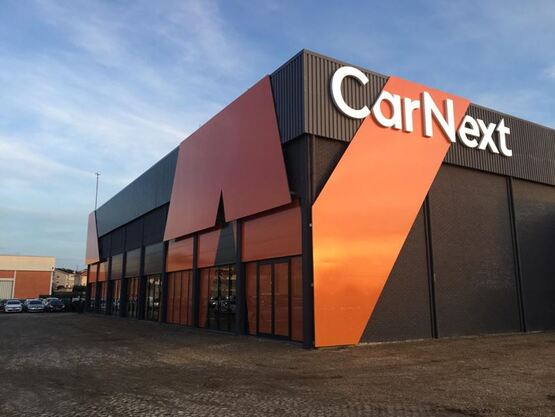 It had been suggested that the move could emulate Cazoo's acquisition of Imperial Cars to establish a network of physical Customer Centres, but a senior contact at cinch told AM: "The rumours circulating about cinch and Motorpoint are far-fetched and completely unfounded."
LeasePlan had launched its CarNext used car platform in the UK in 2018, allowing drivers to buy, lease or finance its ex-fleet cars.
However, in October last year the leasing company told AM's sister title Fleet News it has closed the UK business, including its delivery store in Milton Keynes.
Speaking at the time, a LeasePlan spokesman explained: "We're not selling cars anymore (in the UK) through CarNext. We're currently in discussions about working closer together with BCA and Cinch, who are our long-term remarketing partners."
Constellation said this week that CarNext is expected to sell annualized volumes of 40,000 cars across Europe in 2021 via its B2C digital marketplace and 210,000 cars via its digital B2B auction platform.
The online business also benefits from a long-term supply agreement for 250,000 used cars annually from LeasePlan to sell through its B2C and B2B marketplaces.
Commenting on the significance of the CarNext acquisition, Palmer-Baunack said: "Data and technology excellence are central to Constellation's ability to continue to innovate and CarNext's proprietary data and extensive European transaction data will give Constellation an edge.
"The Constellation team and I are looking forward to welcoming CarNext to the Group as we move to the next phase of our growth in Europe."
CarNext chief executive, Sophie Krishnan, said: "CarNext is a great fit for Constellation, and I am excited to join the Group.
"CarNext is focused on allowing customers to find, finance, buy or sell a used car entirely online from a place they can trust.
"The scope for growth in our core European markets is exceptional and being part of Constellation will allow us to accelerate our momentum and build a leader in the market."
Thibaut Large, Partner at TDR Capital, Constellation's majority shareholder, said: "The used car market is one of the last bastions of the retail market not to be digitized. Like the travel, electronics or apparel market before it, this is just a matter of time.
"Constellation, with its vertically integrated model across C2B, B2B and B2C, is leading the way by transforming how consumers and professional buyers purchase and sell used cars online.
"This combination positions the group to make massive inroads into the €400bn European car market.
"With €2bn of fresh capital, Constellation is the best capitalised business in the sector and has huge firepower for European expansion."