Robins & Day will add Fiat and Abarth brands to its existing Peugeot and Citroën showrooms in Sale and Birmingham Central as part of an ongoing Stellantis multi-brand car dealership drive.
The Stellantis-owned AM100 car retail group, rebranded as Robins & Day by Stellantis &You, Sales and Services from this month, has now seen 17 of its 29 sites transformed into multi-franchise, currently with Peugeot, Citroën, DS Automobiles and Vauxhall Brands.
As part of the group's network changes, its Peugeot, Citroën, Vauxhall and LCV aftersales centre in Brentford has recently been expanded to 35 ramps to offer servicing for Abarth, Alfa Romeo, Fiat, Fiat Professional and Jeep customers.
An updated Robins & Day website has also been launched to display all brands, featuring a new look and feel.
Launched this month, it features online service booking and a buy online option. The group is aiming to deliver 25% of its annual vehicle sales online by 2025.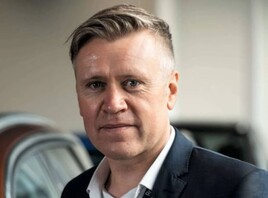 Robins & Day chief executive, James Weston, who spoke to AM for a profile feature on the business, said: "The update to Stellantis &You UK encapsulates this and also highlights our focus on employee engagement at the core of our strategy, our new name marks the importance and commitment to this."
"As a Stellantis manufacturer owned group this name change reinforces this connection. We're at an exciting point as our investment in premises and our digital marketplace to welcome new brands brings opportunity, we hope this new name will provide customers with even greater confidence."
A statement issued by Robins and Day today (February 10) said that the addition of "&You" to its name was made to "show the importance of closeness to customer and employee".
At the start of the year Robins & Day introduced more flexible working hours for their sales and aftersales advisors, along with reduced hours and increased basic salaries.
This is aimed to improve employee wellbeing, it said.
As an OEM, Stellantis is expected to develop closer relationships with its customers in the years ahead through the introduction of an agency retail model for its franchisees and a drive to realise profitability from leasing and subscritption services.
Last summer Stellantis confirmed that retail franchisees of its Alfa Romeo and DS car brands and all light commercial vehicle (LCV) operations will be subject to agency model sales contracts from 2023 after it announced that its car retail franchisees would be issued with two-year termination notices as part of a reorganisation of its distribution networks.
In December it revealed plans to accelerate its turnover from software-enabled services and subscriptions to €4bn (£3.4bn) in 2026 and €20bn (£17bn) in 2030 as its transitions to a new role as a "sustainable mobility tech company".