New research shared with AM has revealed that 75% of car buyers do not want any kind of monitoring device in their vehicle, despite an acceleration of manufacturer's efforts to exploit 'surveillance capitalism' through connected cars.
The editor of consumer website Parkers, Keith Adams, told AM that franchised car retailers would have to be hands-on in their delivery of advice about the capabilities of cars that track their owners' behaviour on the road and the web as increasing numbers of OEMs look to monetise the data they gather.
Driving behaviour, location services, in-car internet access and cameras are all part of a growing list of data-gathering devices fitted to many modern cars and Parkers' research highlighted the extent of the trend and many consumers' lack of awareness.
It found that just 10% of over 550 people polled knew their car had a data agreement in place, as almost 90% asserted that they would not like their car to share driving habit data with third parties.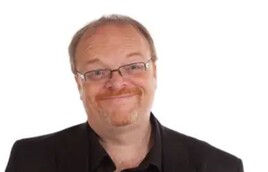 Adams told AM: "With three-quarters of drivers uncertain about the implication of their car's data-logging capabilities, I see a great opportunity for dealers to take a hands-on approach to advising consumers over the intricacies of this.
"Taking time to explain why their cars are logging data and the possible benefits of this is another touch point that dealers can be involved in, and a massive advantage over online sales."
Parkers said that OEMs were increasingly embarking on "surveillance capitalism", a term coined by psychologist Shoshana Zubofff which described a process which "unilaterally claims human experience as free raw material for translation into behavioural data".
It said that, while some of this data is applied to service improvement, the rest is declared as a behavioural surplus and can be used to make predictions about motorists and their habits.
Connected OEMs
While some car makers are not exploiting this data at all – Suzuki was one brand that told Parkers it does not collect such data via connected car technology – Parkers highlighted the work of Otonomo, which works with BMW, as an example.
Floated on the Nasdaq (an American stock exchange) for $1.4bn in February this year, it ingests more than 4 billion data points per day from more than 40 million vehicles before interpreting the data to create new services.
Automotive manufacturers buy data from Otonomo to create 'new revenue streams by enabling the utilisation of the vast amounts of data vehicles generate on a daily basis', Parkers said.
Its depth of insight extends to throttle position, number of passengers, speed, and trip duration.
Kia's latest notification centre attached to its UVO Connect system offers customers information on recalls.
But according to Kia's manager of connected car product planning, Sebastián Salera, told Parkers that it could also be used for marketing and finance offers.
Kia is currently 'undecided' about whether it will offer such services, however.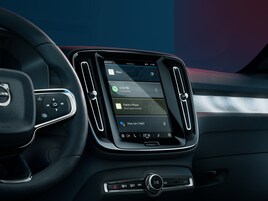 Parkers also noted that a Volvo XC90 long-term test car run by the publication had processed 'personal data for the customer management', including creating an online and social profile.
Its report said: "What does Volvo do with your data? It discloses personal data to companies within the same group of companies and to different business partners.
"The business partners can be retailers, marketing research companies, research & development partners, social media companies and companies that Volvo makes use of for IT products and services."
Profit opportunity
Many carmakers are now using their connected car technology to offer paid-for upgrades to vehicle through over the air updates.
These could include automatic high beam, adaptive cruise control or sat nav.
Mark Aryaeenia, the chief executive of vehicle data company, Verex – which manages the connected data for 13 car makers in the UK including Jaguar Land Rover (JLR), Renault, and Mazda – told Parkers: "Car manufacturers are very much stuck in a product-centric approach, and they want to move away from it.
"They want to bring all different car ownership prospects, including electric charging, into one reference point – a brand's app. This helps manufacturers transition into services too."
While the brand's own app will gather valuable customer data and deliver a vehicle for greater income direct to the manufacturer, there is also potential for increased profitability for dealers, depending on the nature of their franchised agreement.
Writing in a magazine for car dealers just after the 2016 US election, former Cambridge Analytica chief risk officer, Duke Perrucci, wrote that his analytic methods revealed "how a customer wants to be sold to, what their personality type is, and which methods of persuasion are most effective".
He added: "It only takes small improvements in conversion rates for a dealership to see a dramatic shift in revenue."
To read Parkers' 'surveillance capitalism' research article in full, click here.