The UK Government's newly-published Net Zero Strategy includes proposals for a zero-emission vehicle (ZEV) mandate forcing manufacturers to sell a certain proportion of electric vehicles (EVs).
The plan has received a largely positive response from a car retail sector keen to see around £1 billion invested in facilitating a shift to EVs which is already being driven hard by OEMs, franchisees and in workshops across the UK.
Government said that its zero-emission vehicle (ZEV) mandate, which it says will help deliver on the Government's 2030 commitment to end the sale of new petrol and diesel cars, and 2035 commitment that all cars must be fully zero emissions capable.
Ministers will earmark a further £620m for zero emission vehicle grants and EV infrastructure, including funding for local EV infrastructure, with a focus on local on street residential charging.
It is also allocating a further £350m of its £1bn Automotive Transformation Fund (ATF) to support the electrification of UK vehicles and their supply chains.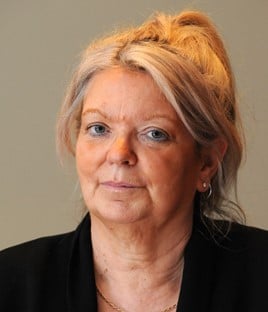 Sue Robinson, the chief executive of the National Franchised Dealers Association (NFDA), said: "A combination of financial support measures such as the plug-in electric vehicle grant and a reliable, easy-to-access charging infrastructure is vital to ensure that the majority of motorists embrace the transition to zero emissions.
"Although it is unclear how the funds announced today will be allocated, these investments represent a positive step.
"It is imperative that the Government continues to support vehicle retailers and consumers to accomplish the ambitious goal of ending the sale of internal combustion vehicles by 2030/2035 and reaching net zero emissions by 2050.
"To help achieve these targets, NFDA has been working closely with its franchised dealer members to facilitate the transition to zero emissions through our Government backed Electric Vehicle Approved (EVA) accreditation scheme which recognises retailers' expertise in the sector and supports consumer confidence.
"We will continue to liaise with relevant stakeholders and industry partners, and we look forward to seeing further details about the Government's plans."
Government said it plans to consult on its ZEV mandate plans in early 2022.
It will seek views on the design of the ZEV mandate (including uptake trajectories) and CO2 emissions regulation (as a backstop to ensure standards in the remainder of the fleet are maintained), and how and when targets will be set and enforced.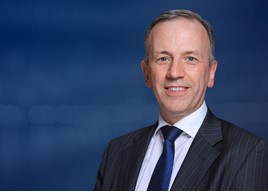 Paul Willcox, managing director of Vauxhall, said that the EV mandate plan, will provide clarity to the UK motor industry.
"Vauxhall believes a ZEV mandate can work in the UK provided there are complimentary targets on the other key parts of the electric vehicle ecosystem which are key to driving Britain to a more sustainable transport infrastructure," Willcox said.
"With our Ellesmere Port plant set to become the first electric vehicle only factory within the Stellantis group, we look forward to working with the Government on the detail of how a ZEV mandate can be implemented and help support a sustainable vehicle marketplace in the UK."
Government has previously been criticised for its lack of a structured plan to reach its 2030 target of banning the sale of new purely petrol- and diesel-driven cars.
Its new Net Zero Strategy will aim to address that, although questions clearly remain about where the additional funding will be spent.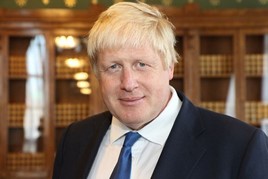 In the forward for the new strategy, the Prime Minister, Boris Johnson, said: "This strategy sets out how we will make historic transitions to remove carbon from our power, retire the internal combustion engine from our vehicles and start to phase out gas boilers from our homes. But it also shows how we will do this fairly by making carbon-free alternatives cheaper.
"We will make sure what you pay for green, clean electricity is competitive with carbon-laden gas, and with most of our electricity coming from the wind farms of the North Sea or state-of-the-art British nuclear reactors we will reduce our vulnerability to sudden price rises caused by fluctuating international fossil fuel markets."
Government modelling suggests that, by 2050, total transport emissions, including international aviation and shipping, could need to drop by 76-86% compared to 2019, down to 23-40 MtCO2 e.
Industry figures published by the Society of Motor Manufacturers and Traders (SMMT) show that more than 650,000 new plug-in cars have been registered in the UK since 2010, and more than one-in-seven cars sold so far in 2021 had a plug.
There are now 20 EV models that come with a range of more than 200 miles compared to the early Nissan Leaf models that delivered 60 miles, and battery prices are little more than a tenth of what they were in 2010.
SMMT chief executive, Mike Hawes, said: "A well-designed, flexible regulatory framework could help maintain or even increase this pace to ensure we deliver on our shared decarbonisation ambitions.
"To ensure we have the reliable, accessible and nationwide charge point network this transition needs, however, requires a similar regulatory approach.
"The announcement of additional funds for on-street residential charging must energise much-needed private sector investment but consumers will only have confidence in the future if there are commensurate and binding requirements on the infrastructure sector.
"Combining regulatory commitments with financial ones is the key to a successful transition to zero-emission road transport."