Vanarama has launched a leasing proposition with one year's free fully comprehensive car insurance across its range of 'hot offer' cars on its website.
The leasing specialist said that its new propostion aims to address 'customer fatigue' with the car buying process by 'removing friction' at every touchpoint.
In addition to one year's free insurance, customers will be told their annual premiums for each year of their multi-year insurance policy upfront.
AM recently reported on Vanarama's ambitions for five-fold growth by 2025 as interest grows in subscriptions and contract hire, in the latest digital issue.
Vanarama's free insurance offer adds to its existing insurance products including its multi-year fixed insurance proposition, launched in 2018.
Vanarama founder and CEO, Andy Alderson, said: "We're delighted to launch this proposition at a time where customers are looking for, and more importantly deserve a seamless car buying experience.
"People really dislike buying insurance because of the friction and monotony involved in the process. It's a legal obligation paid at a premium for something they never want to use.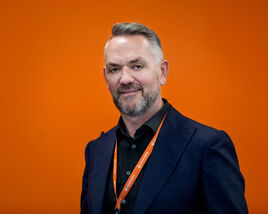 "Our customers can now get a great car deal and we'll offer them free insurance for a year to go with it.
"We've offered multi-year fixed insurance for a number of years but thanks to our continuing investment in our tech capabilities and the way we use data we can now offer an even wide range of innovative insurance products because insurance partners love our customers.
"Our free insurance proposition will make our customers lives so much easier and driving their dream car a lot more affordable."
The car retail sector's growing reliance on clicks over bricks drove Cazoo's "crazy" £5 billion market float valuation, according to Vanarama chief executive Andy Alderson.
Vanarama recently extended its long-standing sponsorship of Football's National League in a £4 million deal.