Car buyers turning to televised sports during COVID-19 'Lockdown 3' look set to continue to be a prime target for retailers, with Cazoo, heycar and Vanarama all securing new football-related marketing opportunities.
Cazoo this week followed-up its existing sponsorship of Premier League Aston Villa and Everton with a "multi-year" dealer to become the Official Partner of the EFL – giving it exposure with all 72 clubs across the sport's full spectrum of competitions.
Vanarama extended its long-standing sponsorship of Football's National League in a £4 million deal, meanwhile, as heycar followed its sponsorship of the FA Cup on BT Sport by signing former England and Tottenham Hotspur star Jermaine Jenas to host a football-themed online content series.
Sport has become a go-to advertising opportunity for car retailers during the COVID-19 pandemic, with many recognising its place as one of few ongoing mass appeal events still ongoing.
Speaking to AM this week, Marshall Motor Holdings chief executive Daksh Gupta said that AM100 PLC had increased its marketing budget in a pivot towards sport over the past 12 months.
It has embraced advertising at televised Premier League and EFL football matches, England's Six Nations rugby matches and England cricket matches as well as sponsoring top darts players.
Marshall's marketing strategy reflects that of Vertu Motors, which embarked on TV advertising and sponsorship of Channel 4's F1 coverage and high-profile sports sponsorships from new online entrants Cazoo and cinch.
Gupta said: "We started planning this marketing activity 18 months ago, but it has clearly paid dividends in lockdown. Together it's seen 100 million live viewers exposed to our brand on TV."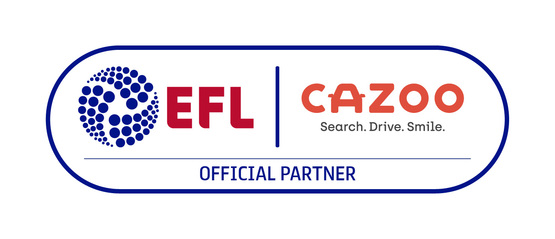 Cazoo's new sponsorship of the EFL will see its branding appear at all of the EFL's showpiece Wembley Finals, commencing at the Papa John's Trophy Finals this weekend followed by the Carabao Cup and Sky Bet EFL finals.
Before the outbreak of COVID-19 over 18 million fans attended matches across the three EFL divisions each season.
Alex Chesterman OBE, founder and chief executive of Cazoo, said: "We are delighted to partner with the EFL who are at the heart of communities across the country.
"Our partnership with the EFL is a great addition to our other football partnerships with Aston Villa and Everton and we're looking forward to delivering the best car buying experience to EFL fans across the country and continuing to build Cazoo into a household brand."
EFL chief executive, Trevor Birch, said: "It is testament to the appeal of our competitions and the unique strength of the EFL to deliver local activation on a national scale that despite the difficulties of the pandemic, an exciting and fast-growing brand like Cazoo has joined our portfolio of League partners.
"We're looking forward to working with such an innovative company that already has a firm presence within football as we help them to meet their goals of becoming the best-known car retailer in the UK."
Vanarama's National League sponsorship deal extends its current deal to 2024/25 – taking its association with the competition to 11 years – and follows the launch of its new multi-million-pound ad campaign last weekend.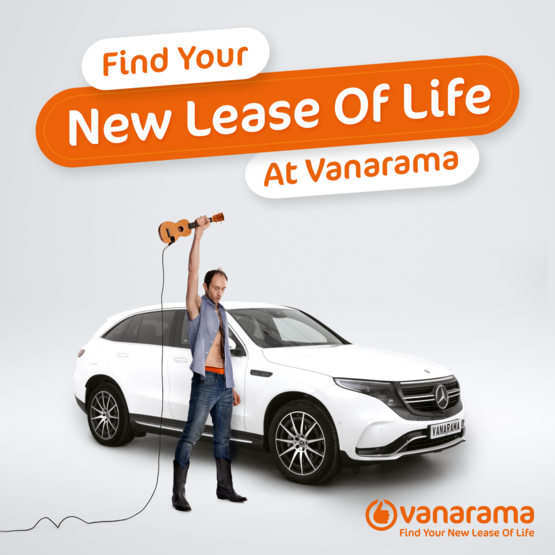 Starring the voice of comedian Tom Davis, the Find Your Lease of Life campaign is designed to showcase how easy and affordable Vanarama's state of the art website.
The campaign has been produced by Amazon's creative agency Lucky Generals and sister agency Dark Horses, featuring sonic branding created by Beardyman.
Vanarama chief executive, Andy Alderson, said: "We're delighted to continue our relationship with the National League.
"We have a great affinity for this level of football as it really helped us accelerate the growth of our commercial van leasing business back in 2014.
"Now in 2021 having just launched our new brand campaign we're breathing a new lease of life into our sector. As we undergo huge growth across our personal car leasing business, we wanted to show our commitment to do the same for grassroots football.
"The clubs and communities at this level have gone through very hard times, we hope that our investment will offer some stability and hope as we all work through the COVID pandemic together."
National League chairman, Brian Barwick OBE, said: "We are delighted to continue our title sponsorship with Vanarama and thank them for their steadfast support during the past twelve months."