The BMW Group is set to take Mini all-electric by the early 2030s with 50% of all its car sales fully electric vehicles (EV) by 2024 as part of a strategy targeting "significant profit growth".
The German premium car brand revealed in a conference this week that the delivery of its new iX SUV and i4 EVs – the latter of which is set to arrive in showrooms three months early – would signal the start of a 2021 "technology offensive" which was set to transform the brand.
Take a closer look at the BMW i4 in our online picture gallery, here.
By 2023 it plans to have around a dozen fully electric models on roads, with more choice of drivetrains across each model and a BMW Operating System 8 set to expand connectivity to add the option to make purchases and vehicle upgrades over-the-air.
BMW's strategy came as the brand announced details of its 2020 performance, with revenues down 5% to €98,990m and pre-tax profits down by 26.6% to €5,222m as its vehicle deliveries across the BMW, Mini, Rolls Royce and BMW Motorrad motorcycle ranges dipped 8.4% to 2,325,179.
Society of Motor Manufacturers and Traders (SMMT) data for 2020 showed that BMW's UK registrations dipped 31.2% to 115,476 (2019: 169,753) as Mini registrations declined 28.9%, from 64,884 to 46,109 in a market down 29.4%.
The group said that it expected sales growth this year, however, after the second half of the financial year 2020 provided "a good tailwind going into 2021".
BMW said in a statement that, despite the global COVID-19 pandemic, it recorded an impressive pre-tax profit for the final six months of the year amounting to €4,724m, 9.8% up on the previous year's € 4,303m.
It added: "BMW Group has therefore made a swift return to a more familiar profitable course. In the second half of the year, it delivered over 1.36 million units to customers, significantly more than in the corresponding period one year earlier."
As well as a "solid increase in deliveries" BMW group said that the segment EBIT margin is forecast to improve to within a range of 6% and 8% for the full year 2021.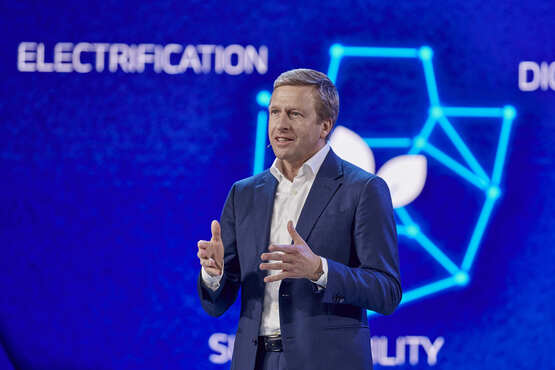 Oliver Zipse, chairman of the board of management of BMW AG, said: "The BMW Group has ambitious plans for 2021.
"We have started the new year with strong momentum and are aiming to return to pre-crisis levels as swiftly as possible – and go even further.
"We have a clear roadmap for making the transformation of our industry a real competitive advantage for BMW in the coming years: uncompromisingly electric, digital and circular."
Mini's transformation into an all-electric brand will see the last new internal combustion engine (ICE) model launched as early as 2025, with only fully electric models from that point onwards.
BMW said that, by 2027, fully electric vehicles will account for at least half of all Mini sales, with the entire Mini range fully electric by 2030.
While the Mini Electric is "currently being manufactured at the Oxford plant", BMW said that the successor to the Countryman crossover will be built at its Leipzig plant from 2023.
"Mini EVs will also be produced in China in collaboration with the local manufacturer Great Wall Motor from 2023 onwards", it added.